Alastair Baker awarded Fellowship of the Higher Education Academy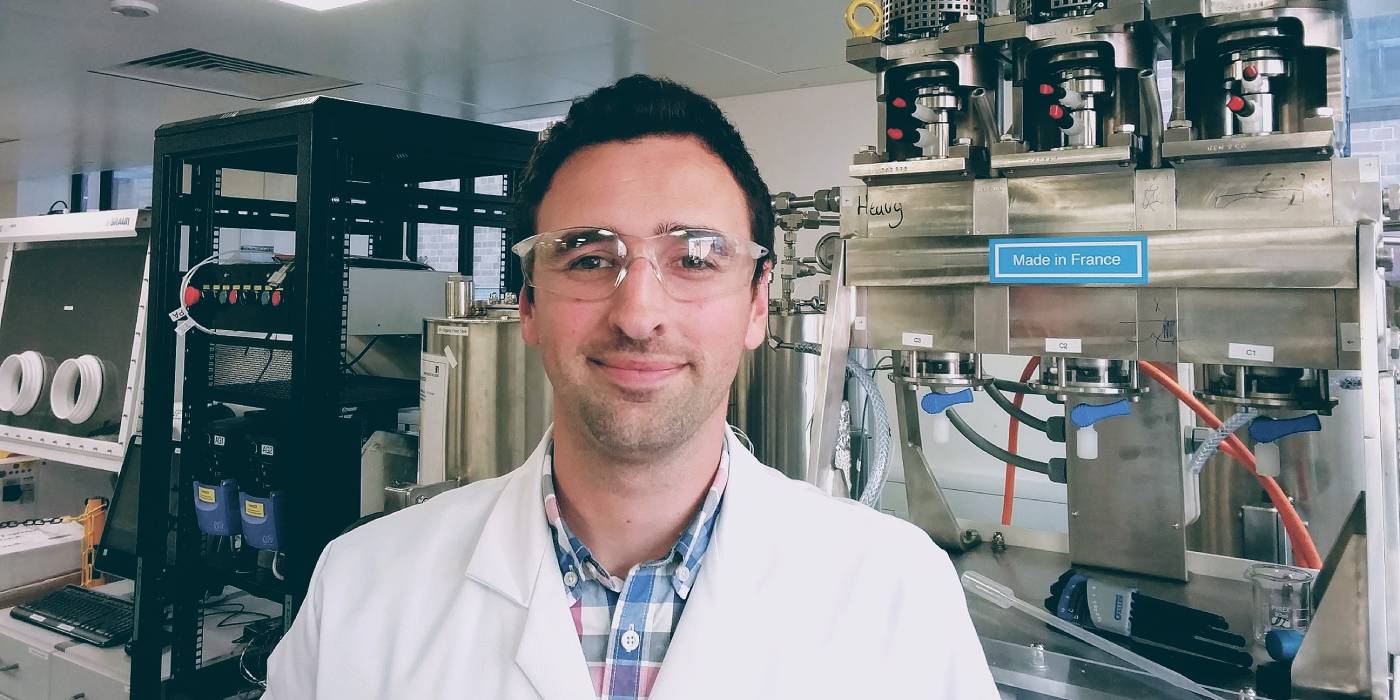 Congratulations to Alastair Baker who was recently awarded a Fellowship of the Higher Education Academy.
Alastair Baker, a research associate at the School of Chemical and Process Engineering was awarded the fellowship accreditation through the Professional Recognition in Student Education (PRiSE) scheme at the University of Leeds.
The PRiSE scheme helps people earn professional recognition for their contribution to education and evidences a commitment to being part of the University of Leeds' vibrant student education community.
"Throughout my academic career, I have worked in several universities across the UK, and I have been involved in teaching in higher education at every level," explained Alastair. "My teaching style has been built upon observing my peers in the teaching settings and iterative improvements of my own style.
"I found completing the application for the fellowship award initially rather challenging. I struggled to pronounce pedagogics, let alone use it in common parlance. But I have found the entire process very rewarding. Reading the pedagogic literature helped me realise that my inclusive teaching style was reaching all the different types of learners, I just did not know the terminology."
Alastair thanked the University of Leeds' PRiSE scheme for its help during the application process and explained that the accreditation made an impact on how he views himself as a teacher.
"Simply, I felt validated as a teacher. I love to teach, and this accreditation gives me a succinct classification rather than writing out my experiences to demonstrate I have taught.
"I have found it has already influenced my approach to teaching. I have already been invited to join and engage with the Leeds Institute for Teaching Excellence (LITE) and Teaching And Learning Engineering NeTwork (TALENT). These networks have been great places to find solutions to teaching problems, as well as pitch teaching ideas that otherwise I would have developed independently and trialled by fire in front of students!
"I am grateful for the internal University of Leedd reviewers that provided me specific guidance to aid my resubmission. I am also incredibly grateful for my referees that gave me their time to write their excellent references in which they acknowledged my passion for teaching. "
Should anyone be interested to applying for Fellowship of the Higher Education Academy, Alastair has kindly offered the opportunity for people to contact him to discuss what his own experience was like.