European Symposium Explores the Latest in Comminution and Classification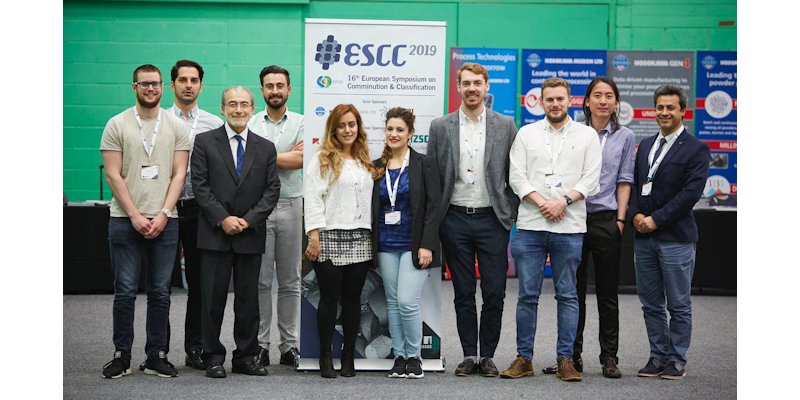 On 2-4 September, the University hosted the 16th European Symposium on Comminution and Classification (ESCC), attracting researchers from throughout the world.
Chaired by Professor Mojtaba Ghadiri (School of Chemical and Process Engineering, University of Leeds), the 16th European Symposium on Comminution and Classification presented cutting-edge research on areas including nano-milling, mechano-chemistry and discrete element modelling.
These topics can be relevant to anything from foods and pharmaceuticals, to mineral processing in the chemical and allied industries.
Milling is one of the oldest technologies developed by the early civilisations. Yet milling still poses great challenges, as it is not only the most energy intensive and inefficient particulate solids process but is also the least understood.
So there are plenty of opportunities for the next generation of scientists and engineers to make impactful contributions.
The conference was a great opportunity for specialists throughout the world to present their latest research on the international stage, including the work of many researchers based at the University of Leeds' School of Chemical Engineering. These talks included:
Saba Saifoori – A New Impact Breakage Assessment Tool for Acicular Particles
Wei Pin Goh – Analysis of Pin Milling of Pharmaceutical Powders
Lewis Scott – CFD-DEM Modelling of Spiral Jet Milling
Fabio Fulchini – Particle Attrition in a Circulating Fluidised Bed
Tim Hunter – Characterisation and Degradation of Polyphosphate Dispersant Interactions with Aluminium-Doped Titania Nanoparticles During Milling
The European Symposium on Comminution and Classification has had a long and international history, with previous conferences taking place in Germany, Sweden and Turkey.
This year, the University of Leeds organised the 16th ESCC conference on behalf of the Working Party of the European Federation of Chemical Engineering (EFCE) – of which the university is a member, representing UK's Institution of Chemical Engineers (IChemE).
A book of extended abstracts containing all the research presented in this conference is available via escc2019.com