Leeds chemical engineer produces report briefing MP's on chemical weapons policy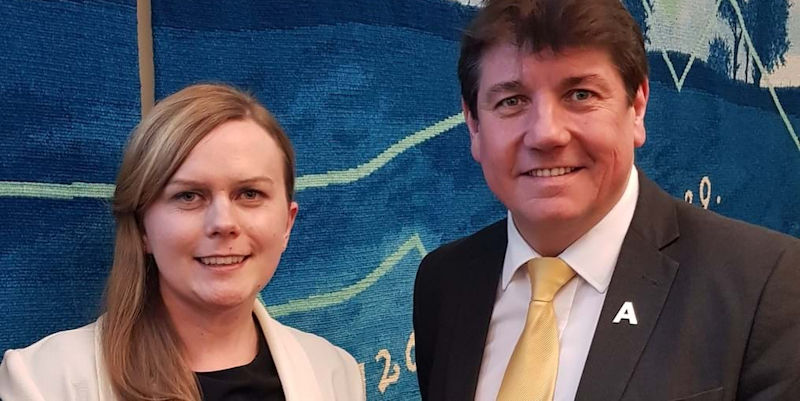 Postgraduate researcher in bioenergy, Jennifer Spragg has produced a report to help UK parliamentarians make evidence-based decisions on chemical weapons policy.
Jeni was awarded the Ashok Kumar Fellowship by the Institution of Chemical Engineers (IChemE) and the UK Parliamentary Office for Science and Technology (POST). The fellowship provides the opportunity for a graduate chemical engineer working in research to work at POST and produce a parliamentary briefing note for MP's on a relevant subject.
Jeni's fellowship began in November, where she spent three months at POST researching and writing the briefing note (referred to as POSTnote), including interviewing over 20 experts from government departments, academia and industry. The report she produced gives an overview of types of chemical weapons, how they can be deployed, and their effects on human health and the environment. It also outlines chemical defence in the UK, including the measures in place to prevent, respond to and recover from chemical weapons attacks.
On the 25 February, Jeni was able to brief members of the Parliamentary and Scientific Committee on her findings at a meeting at the Houses of Parliament. She also discussed the current policies in place for controlling chemical weapons.
Jeni commented:
"It was a unique opportunity to speak about my POSTnote at the Parliamentary and Scientific Committee meeting. The meeting attendees had some interesting viewpoints about the role of the Chemical Weapons Convention and the Organisation for the Prohibition of Chemical Weapons; particularly in terms of how they stay relevant in the future."
My time at POST was a fantastic, hands-on experience.
"In three months, I learnt so much about how parliament works and had the opportunity to speak to key policymakers and parliamentary advisors. It really opened my eyes to the important role and expertise that chemical engineers, and others with STEM expertise, can play to help MPs make evidence-based decisions on policy issues. I'm grateful for everything I've learned through the Ashok Kumar Fellowship."
Claudia Flavell-While, IChemE Director, Learned Society, added:
"Jeni's work in this fellowship is an excellent example of the valuable expertise of chemical, biochemical and process engineers in providing solutions to national policy issues on contentious topics; in this particular case, chemical weapons."
The topic of chemical weapons is particularly timely as the Government announced a £48 million investment in a new Chemical Weapons Defence Centre, and has said that it will re-evaluate its chemical, biological, radiological and nuclear capability as part of its Modernising Defence Programme. The Defence Secretary also announced an additional £11 million of funds will be allocated to support the UK's response to chemical attacks.
Further information
You can read the POSTnote on the Institution of Chemical Engineers (IChemE) website.
Find out more about Jeni's research by visiting her research profile.
Related articles
Chemical engineer to advise parliamentarians on policy on chemical weapons