Beaumont Award win for two Chemistry MChem students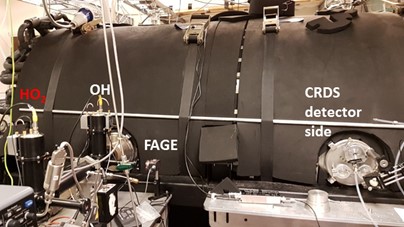 Two School of Chemistry students are celebrating after winning Beaumont Awards, which are presented to students whose final year projects display the greatest potential to have an impact on society.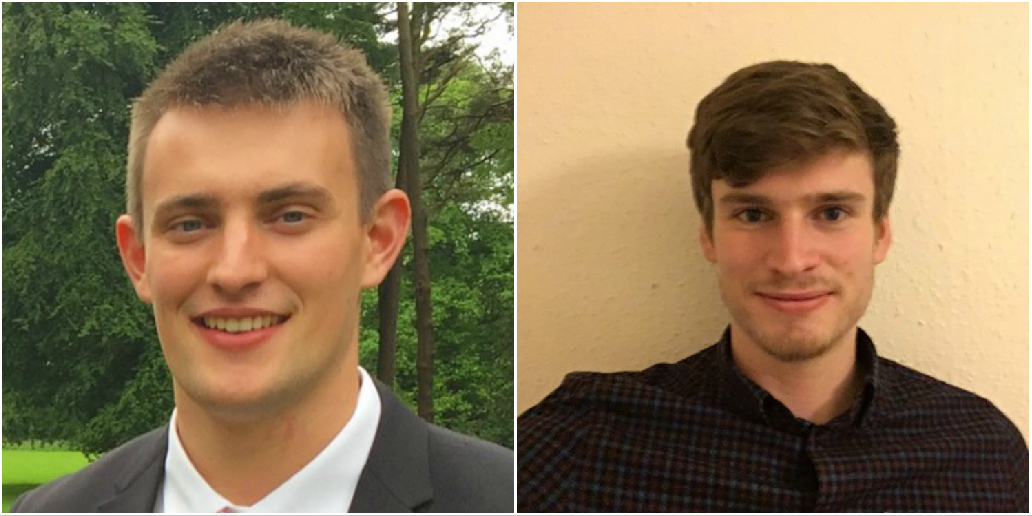 Joe Parr, a final year Chemistry MChem undergraduate, received his award for a project supervised by Professor Dwayne Heard. It involved the sensitive detection of key atmospheric intermediates which control the production of ozone at ground-level. Ozone is harmful to human health and ecosystems, and is an important greenhouse gas.
Joe said:
It has been a huge honour to receive the Beaumont Award and to be recognised for the work I have done this year. I would especially like to thank Professor Heard for his support and guidance, as well as making all his masters students feel very welcomed into his group.
Harry Oates, also a final year Chemistry MChem student, won an award for his project, which was a collaboration with the Faculty of Biology overseen by Professor Chris Rayner and Dr Alex O'Neill. The project set out to show that the methods developed by Dr O'Neill's group for producing novel antibiotic compounds were capable of producing antibiotics for highly resistant bacteria. It also aimed to show that these new antibiotics can be purified and characterised using techniques that are environmentally friendly and widely available.
Harry said:
I am deeply honoured to have received the Beaumont award for my research project. The Beaumont award is given for research with a positive impact on society and to be recognised for this is a huge motivation to continue applying myself to this goal. I would like to thank the Rayner and O'Neill groups for their support, especially Sannia Farooque, who was my mentor throughout the project.
Vice-chancellor Sir Alan Langlands said:
The Beaumont Awards reflect the University's commitment to research-led education and research-based learning. Final-year undergraduate research projects are an important part of the Leeds student experience and often result in some truly outstanding work. Adam Beaumont's generosity borne of his own experience will inspire our students to reach for new heights of academic excellence.
The Beaumont Award recognises research projects undertaken by undergraduate students in the areas of Biological, Environmental and Physical Sciences, Engineering, Medicine and Health. It is inspired by the life and work of Michael Faraday, whose discoveries were crucial in the development of technology innovation.
Congratulations are in order to both Harry and Joe, who will receive £500 and an engraved medal to be awarded at a celebration event near graduation day in July 2018.
Read more about the Beaumont Award and see the complete list of this year's winners.