Advances in Particle Technology Workshop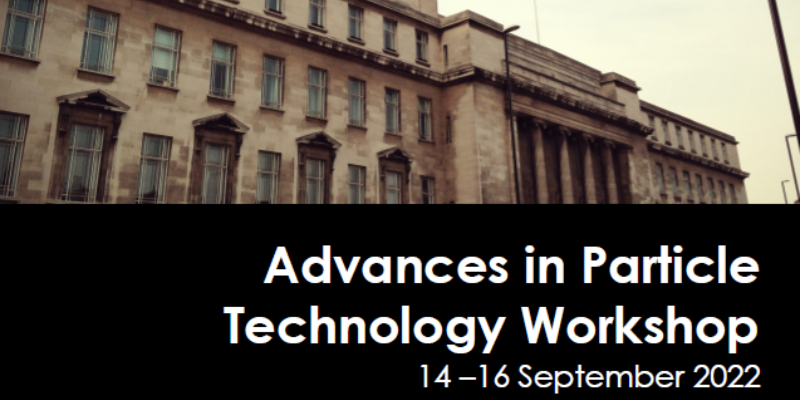 Date: Wednesday 14 September 2022
Location: Conference Auditorium
Interval: Every day
Until: Thursday 15 September 2022
Cost: In person: Student £100, Standard £400; Virtual: Student £100, Standard £300. Day rates also available.
Experts from both academia and industry worldwide are speaking on recent advances in the field of particle technology.
What do cosmetics, pills, tea and coffee beans, rice grains, washing powders, sand and aerosols, just to name a few, have in common? They are all made of particulate matter!
Come and participate in Advances in Particle Technology 2022 if you are dealing with particulate matter in your research work!
Reliable and consistent operation of processes involving particulate solids depends critically on understanding powder behaviour through the characterisation of its chemical, physical and mechanical properties, and their interactions with process equipment.
In this workshop, leading experts outline the latest advances in the field. The workshop provides a forum for addressing basic principles as well as discussing the state-of-the art techniques and latest developments.​
For more information, visit the workshop website.