Agata Szuba
Course: Postdoctoral research: developing a microfluidic device for embryo culture to improve IVF success rate
Year of graduation: 2019
Job title: Postdoctoral researcher
Company: University of Leeds
After graduating from her PhD in biophysics from Vrije University, Amsterdam, Agata began a postdoctoral research position at the University of Leeds under the supervision of Dr Virginia Pensabene.
Agata's PhD project, funded by the European Research Council (ERC), focused on building artificial cells. This, Agata explained, sparked her interest in translating academic research to novel industrial applications. She said:
"I was looking for an academic group that worked on both developing applied science solutions and commercialization. I was fortunate to meet Dr Virginia Pensabene at the University of Leeds, who has developed a microfluidic device for embryo culture to improve IVF (In-Vitro fertilization) success rate."
Improving fertility treatment
Agata finds the topic of IVF fascinating, and feels strongly for people are in urgent need of IVF treatment. She carries out her research with Dr Pensabene in collaboration with Professor Helen Picton, head of the Reproduction and Early Development research group in the University's School of Medicine. Agata said:
"I had little background in IVF and had no idea that 25m people in Europe have fertility problems – in other words, that 1 in 7 couples have problems in conceiving a baby. Worryingly, this problem is getting worse and the cost of one IVF cycle costs £7000 in the UK, and up to £15000 in the US, meaning few couples can afford such treatment.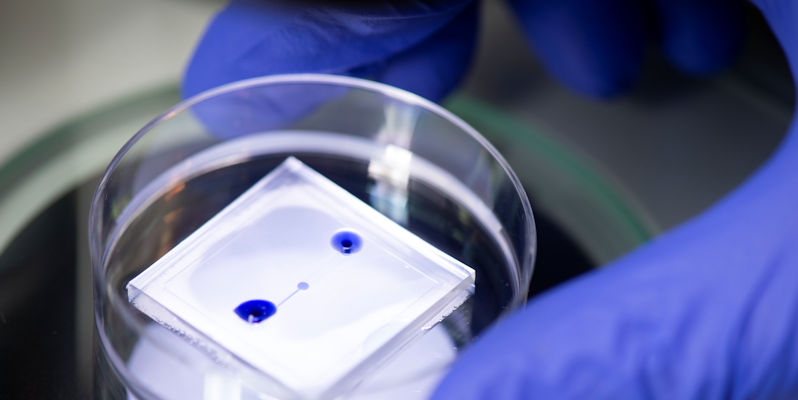 Agata is working on the development and commercialisation of microfluidic embryo culture device
"I have been delighted since joining Virginia's group to work on development and commercialisation of microfluidic embryo culture device, on a project funded by NC3Rs."
Our multidisciplinary approach allows us to apply novel engineering solutions to improve embryo quality, and to confront our findings with experts in different fields.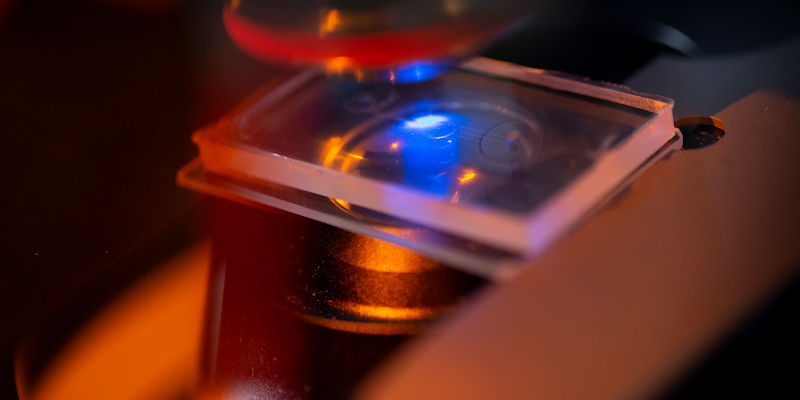 Agata takes a multidisciplinary approach to engineering novel solutions to improve embryo quality
Global networking
Last year, Agata was selected for an ICURe programme, which helps scientists to take their innovations out of labs to create a greater impact on society. She has enjoyed networking with different stakeholders around the world. Agata said:
"During the programme I have been contacting people all around the world who could help us to understand what is the application potential of our microfluidic device. My goal is to talk to 100 relevant contacts within just 3 months. It's hard work, but I am making progress. After six weeks I have talked to 40 people and established over 100 contacts."
I have learned an invaluable set of skills, including how to approach people, listen to their needs, and apply what I learned for further discussions.
She continued: "I'm truly amazed how much knowledge has been transferred since the beginning of the programme. People offer to tell you a lot if they trust that you truly want to solve their problems.
"Beyond this, I'm learning a lot about real issues in the word. These are as diverse as ranging from infertility, climate change and agriculture problems, to implications of stress and anxiety for humanity, increasing role of artificial intelligence, politics and more. Overall it has been a refreshing experience for an academic mind focusing on solving detailed issues."
Leeds' research and innovation community
The University is a large institution, which has enabled Agata to network with a range of different people from different departments. She said:
"The University of Leeds has proved to be an excellent place to start my innovation journey. Virginia has been is a great teacher and has shared her experiences with me as an academic and former CEO. I'm very happy to have found a network of people who are always willing to help and do so in such a prompt manner.
"Leeds also has unique opportunities to help translating science to industrial applications. Research and Innovation Team is very strong, Grow MedTech programme provides excellent workshops and opportunities for networking."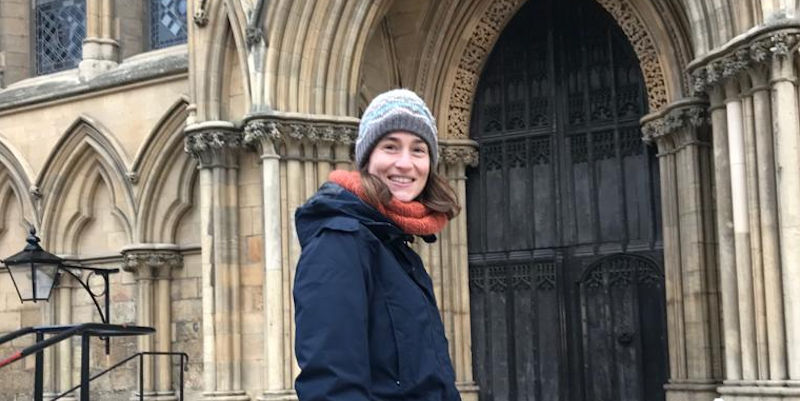 Agata enjoys working with a range of different people from different departments across the University
Favourite places in Leeds
Agata added: "I think the countryside is very beautiful. I had a chance to see a few English Heritage sites in the region. I also love Kirkgate market in the city centre, this is where I do my weekly shopping and I enjoy the variety of foods offered there."
Find out more
Visit our research degrees pages to learn more about our postgraduate community.