Industrial Air Pollution Monitoring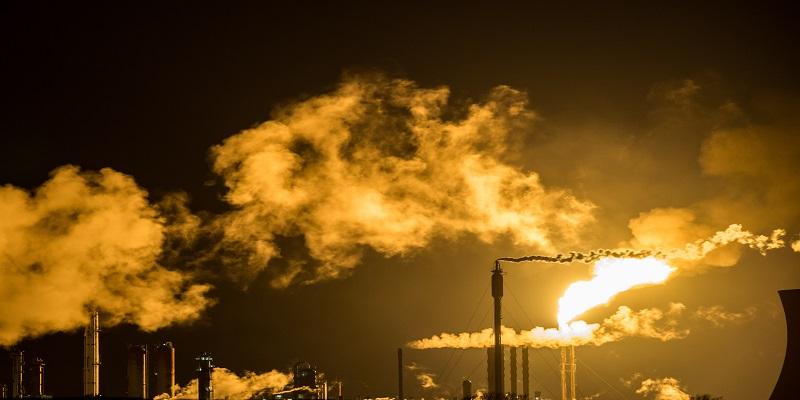 Start date: 4 March 2024
End date: 6 March 2024
Duration: Three days (although you can choose to participate on individual days)
Fees: Full three days £1095, any two days £825 or £470 per day
Venue: Weetwood Hall Estate, Leeds
---
enquire
book now
course leaflet
About the course
What will I learn?
This course focuses on general management issues, including legislation, compliance with authorisation conditions, quality assurance and control. You'll gain perspectives from all sides – regulators, industrial emitters and contract source testing organisations. You'll also look at measurement and analytical techniques. Gaseous and particulate emissions will be covered and both extractive sampling and in situ methods will be discussed. Towards the end of the course there will be a workshop on calculation methods, something which is relevant to everyone involved in emissions monitoring.
How will I benefit?
Whether you're new to the field or looking to update your knowledge, you'll gain a broad overview of industrial air pollution monitoring. You'll have the opportunity to meet equipment and services providers.

If you're a stack tester requiring personal certification under the Environment Agency's MCERTS scheme, the sessions on Day One are particularly relevant to MCERTS level 2 (team leaders). Day Two is particularly relevant to MCERTS Technical Endorsements 1 (particles), 2 (trace species) and 3 (manual methods for gases). Sessions on Day Three are particularly relevant to MCERTS Technical Endorsement 4 (instrumental methods for gases).
Who should attend?
This course is for you if you have an interest in industrial air pollution monitoring and will be particularly useful if you're:
an environmental manager

an environmental consultant

an Environment Agency/SEPA officer

a control and instrumentation specialist

a contract testing engineer

a works chemist or engineer with responsibility for emissions

an operator of plant subject to PPC/EPR authorisation
Programme
Day one: Management of emissions monitoring
Registration 9 – 9.30am
Emissions monitoring under the Environmental Permitting Regulations (EPR)

The Environment Agency's Monitoring Certification Scheme

Management of contract emissions testing

Safety management for emission monitoring – The importance of risk assessment

The quality assurance of Continuous Emissions Monitoring Systems to EN14181

Power industry regulation and emissions monitoring

Stack flow rate measurement to EN ISO 16911

The monitoring of ERF emissions
Day two: Manual and instrumental methods for particles and gases
Monitoring activities at a chemical manufacturing site

Measurement of particulate emissions by extractive sampling

The Operator Monitoring Assessment Scheme (OMA)

Sampling and analysis of trace species

Odour sampling and analysis

Periodic sampling methods for gases

Calculations of uncertainties in stack monitoring

Emissions Calculations

Course dinner for delegates and speakers
Day three: Instrumental methods of particle and gas analysis
Understanding instrument performance standards

Calibration of gaseous emission measuring systems

Design of sampling systems for emissions monitoring

Optical analysers for extractive gas analysis systems

Continuous particulate monitoring technologies

Design and application of FTIR to monitoring pollutants

Data acquisition and reporting - principles and practice (EN17255)

NOx abatement and reductions for boilers and furnaces
Course ends at 4.45pm
Speakers
Course Director
Dr Hu Li - School of Chemical and Process Engineering, University of Leeds
Co-Course Director
Simon Medhurst, Smedstack Environmental
Speakers
Paul Adamczyk, Alkali Environmental and ex-Environment Agency
Jonathan Clark, Syngenta
Alex Claridge-Ingham, Olfasense UK Ltd
Stewart Davies, WRc
Dr Andrew Dixon, Gasmet Technologies UK
Mark Elliott, Element Materials Technology
George Forster, A1-CBISS
David Graham, Uniper Technologies Ltd
Richard Harvey, National Physical Laboratory (NPL)
Dan Jones, Uniper Technologies Ltd
David McGee, ENVEA
Dr Brian Moyle, formely of Servomex Group Ltd
Rod Robinson, National Physical Laboratory (NPL)
Fee information
Course fees:
£1095 – Full three days (4 – 6 March 2024)
£825 – any two days
£470 – any one day

Fees are VAT exempt and are not inclusive of any accommodation at the course venue. Please see the accommodation tab for details on booking any accommodation if required.
Fees include:
cost of tuition

course materials

lunches

light refreshments

course dinner – Tuesday evening
View our terms and conditions
Venue details
The course will take place at Weetwood Hall Estate, which is situated to the north of Leeds at the junction of the A660 Leeds - Skipton road and the A6120 Outer Ring Road.​​
Weetwood Hall Estate
Otley Road
Leeds
West Yorkshire
LS16 5PS
UK
Accommodation
The course will take place at Weetwood Hall Estate, which is situated to the north of Leeds at the junction of the A660 Leeds - Skipton road and the A6120 Outer Ring Road.
If you require accommodation, and wish to stay at the course venue Weetwood Hall Estate please contact Emma Barker or Stevie Standerline E: reservations@weetwood.co.uk / T: 0113 230 6000 quoting 'CPD' and the 'Industrial Air Pollution Monitoring' course.
Bedrooms are subject to availability with free of charge cancellation 48 hours prior to arrival:
Friday – Sunday – bed and breakfast £93
Monday – Thursday – bed and breakfast £97
Rates are per night for sole occupancy in a superior double room and inclusive of VAT.
What our delegates say
"Excellent, varied course and essential for anyone who in involved in emissions monitoring."
Holly Linham, Environment Agency
"The course would be a great benefit for anyone who working in the power or waste sector and/or has a interest in emission monitor and controls."
Ben Walsh, Cory
"Excellent content delivered with expertise from the many speakers. The course material to take away for each delegate also excellent."
Lee Mills, Natural Resources Wales
"The course delivers key points to allow understanding and application of the standards for compliance."
Duncan Mounsey, Drax Power Limited
Contact us
Katie McCarthy– Course Coordinator
CPD Conference and Events Unit
Faculty of Engineering and Physical Sciences
University of Leeds,
Leeds
LS2 9JT
T: 0113 343 5746
E: cpd@engineering.leeds.ac.uk
Stay up to date with the latest course news and developments by following the CPD, Conference and Events unit on LinkedIn and Twitter.