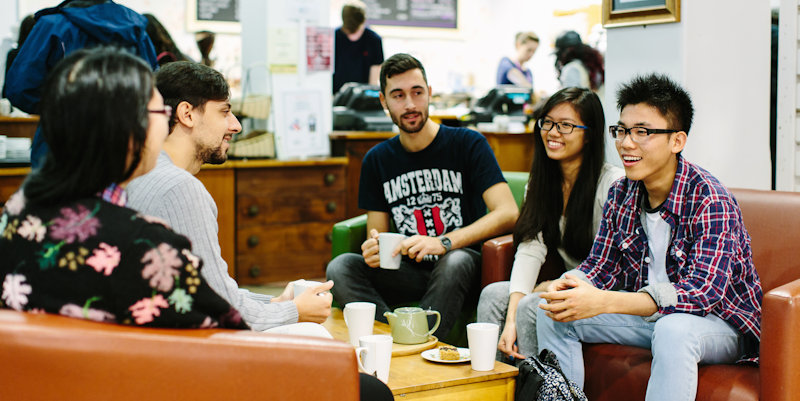 Leeds University Union (LUU) is one of the largest in the country, and their mission is to make sure students love their time at Leeds. With over 300 clubs and societies, there's bound to be something for you.
You can also connect with students from over 140 different countries through our Global Community, and take part in a range of international activities.
Product Design Society
If you have a passion for Product Design then during your time at Leeds you can join the Product Design Society. The Society is open to all students who share an interest in the subject.
Here's an overview of what the Society involves and the typical activities that take place throughout the year.
What is the Product Design Society?
We are a departmental society for the Product Design course. We are driven to integrate students from all years and areas of Product Design. Our aim is to bring together all the different year groups to create a social environment and a friendlier atmosphere in the design studios.
What activities and events take place?
We run a variety of activities and events throughout the year, such as:
mixed hockey and football games
Christmas party
end of year Ball
charity events, such as 'Total Warrior' and a 12.5 km obstacle run.
We believe sport is a great way to socialise. Every year we enter both mixed hockey and football teams into Intramural leagues to compete against other societies. We feel strongly about playing our part in the community and we organise many fundraising events throughout the year. These include competing in 'Total Warrior', hosting bake sales and holding raffles at the socials.
Every year we pick a different charity to sponsor. Last year we organised a Product Design bake sale for St George's Crypt, a charitable organisation that helps the homeless in Leeds. We hope you can join us and help raise money and awareness for a worthy cause.
What are the future plans for the Society?
We plan to expand the Society by encouraging more student involvement and integration across all years and areas of Product Design. This will be done through enhancing existing charity events and increasing the numbers of activities and socials, such as the staff and student quiz.