Industrial placement year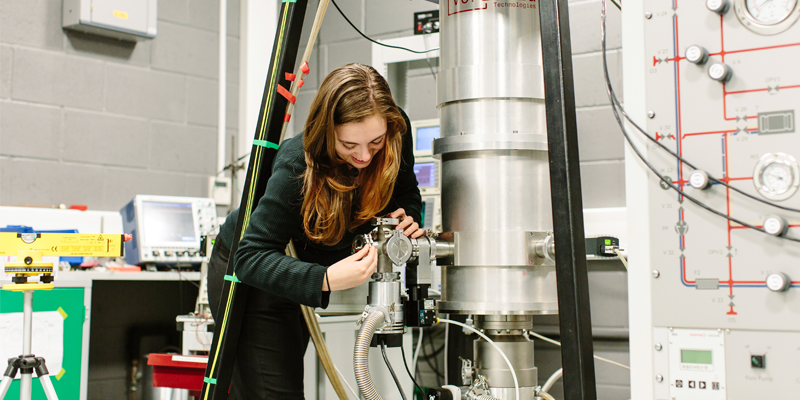 An industrial placement year is a great way to help you decide what kind of career you might like when you graduate. As well as giving you the opportunity to develop your skills, you'll gain a real insight into working life in a particular company or sector.
All of our Physics, Theoretical Physics and Physics with Astrophysics degrees allow you to undertake a placement year as part of your degree. On any of these courses, your industrial placement extends the length of your degree by a year. This takes the length of a BSc degree to 4 years and an MPhys degree to 5 years. You can decide up until the beginning of your second year whether or not you would like to do a year in industry.
Our Employability Team will provide you with a comprehensive work placement support service whilst you're looking for a placement, which includes placement information and preparation sessions and one-to-one CV appointments. Our team successfully places students with a range of employers. Recent examples include Siemens, Virgin Media, FSK, SP Energy Network and Xoserve Limited.
Whichever organisation you join for your placement year, you'll gain valuable experience relevant to your degree. This will allow you to apply your learning in an industrial context while you develop both personally and professionally. An academic tutor will visit you during your industrial placement. This tutor will meet with you and your line manager, offer support and guidance, and discuss your re-integration into studies.