Major investment in the UK's manufacturing research base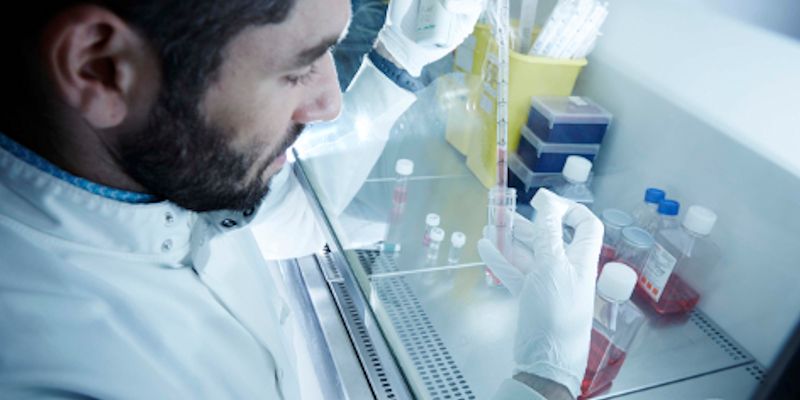 Six new multi-million pound research hubs, aimed at strengthening the UK's manufacturing industries, have been announced this week by universities and Science Minister, Jo Johnson MP.
The University of Leeds is playing a key role in two of the hubs, set up to help transform manufacturing techniques and processes, to help industry create new products and ensure the UK becomes more competitive and productive.
Funded through the Engineering and Physical Sciences Research Council (EPSRC), the hubs draw together expertise from universities and industrial partners, and forms a critical part of the government's Industrial Strategy to further UK economic growth.
Professor Elaine Martin, Head of the School of Chemical and Process Engineering at the University, believes Leeds is well placed to drive innovation following its own investment of £96m in Engineering and Physical Sciences.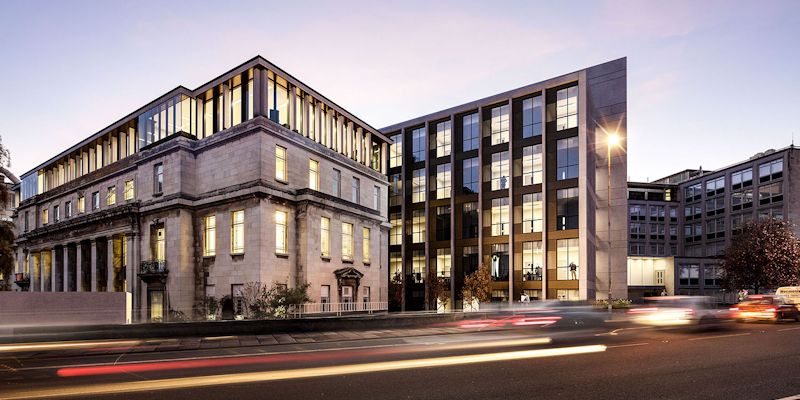 The University is planning a new centre for Engineering and Physical Sciences
"Our involvement in the different hubs reflects the breadth of our capabilities, which allows us to take a true 'molecules-to-manufacturing' approach to process engineering and design. Our expertise, which reaches across virtually all industrial sectors, will help industry tackle very real scientific and technological challenges, with this investment unlocking the full potential of the UK's research base."
Powder-based technologies
The Manufacture using Advanced Powder Processes (MAPP) hub will focus on developing new powder-based manufacturing technologies that offer low energy, low cost and low waste manufacturing processes and products in sectors such as aerospace and energy.
MAPP brings together expertise from the Universities of Leeds, Manchester, Oxford, Imperial College and Sheffield with 17 industrial partners and 6 UK High Value Manufacturing (HVM) Catapults.
The £10m investment by the EPSRC is matched with over £7m from industry and over £3m from universities.
Professor Andrew Bayly, from the School of Chemical and Process Engineering, is leading the team at Leeds involved in MAPP, he said "Leeds brings an established, world-leading capability in particle science and materials engineering to this hub.
"Our role is to address the fundamental science and engineering challenges which limit the development and uptake of powder-based processes.
"By exploiting the potential of these new powder-based manufacturing technologies, we will be able to support our industry partners and help strengthen UK manufacturing processes and capabilities."
Continuous manufacturing
The Continuous Manufacturing and Advanced Crystallisation (CMAC) hub's focus is on addressing the challenges faced by the UK's pharmaceutical and chemicals sectors, as well as delivering improvements to societal health and wellbeing.
It aims to advance the speed and agility of drug development, manufacture and supply through novel continuous manufacturing processes.
Professor Sven Schroeder, from the School of Chemical and Process Engineering, is leading the Leeds team alongside Professor Kevin Roberts.
Professor Schroader said: "At its heart, this is about changing the way in which materials are made."
"There is a history of using the same fundamental processes to manufacture high-value chemical products and this needs to change, to produce better products, at lower cost, more sustainably.
"The hub funding enables us to establish a research team in the research complex at Harwell, to apply modern synchrotron X-ray methods at Diamond Light Source for characterising, monitoring and optimising continuous manufacturing processes.
"Through this capability Leeds is set to play a major role in establishing design principles for producing particles with targeted function and accelerating adoption of continuous manufacturing in industry."
The hub is led by the University of Strathclyde, and project partners, including 10 of the world's largest pharmaceutical companies, have contributed a further £31m in addition to the £10m EPSRC funding.
Investing in manufacturing capabilities
Commenting on the government investment, Minister Jo Johnson said: "Developing new innovative manufacturing techniques will help UK industry create new products, explore more business opportunities and ensure the UK becomes more competitive and productive.
"This investment will lay the foundations to allow industry and our world-leading universities to thrive for years to come and is exactly the type of project that our upcoming Industrial Strategy will look to support."
This week's announcement follows the government's Autumn Statement (4.10) commitment to invest an additional £2 billion per year for research and innovation by 2020/21.
Further information
More information about the six new EPSRC Future Manufacturing Research Hubs can be found here: https://www.epsrc.ac.uk/newsevents/news/manufacturinghubs1
Manufacture using Advanced Powder Processes (MAPP) hub
MAPP will cover a wide range of engineering materials where powder processing has the clear potential, including advanced ceramics, polymers, and metals.
The emerging powder-based manufacturing technologies include spark plasma sintering (SPS), freeze casting, inkjet printing, layer-by-layer manufacture, hot isostatic pressing (HIP), and laser, electron beam, and indirect additive manufacturing (AM). Initial applications include the aerospace and energy sectors.
Academic partners: University of Sheffield, University of Leeds, Imperial College London, University of Manchester, and University of Oxford.

Industrial partners: GKN, Rolls-Royce, Messier Bugatti Dowty, Johnson Matthey, Weir, Morgan Advanced Ceramics, Element 6, LPW, Eastman, Maher, Seco, Metalysis, Renishaw, Xaar, PSI, Freeman, Zeiss, HVMC, AFRC, AMRC, CPI, MTC, NAMRC and WMG.
Continuous Manufacturing and Advanced Crystallisation (CMAC) hub
The adoption of continuous manufacturing for medicines and materials has application in a range of sectors, including pharmaceuticals, fine chemicals, dyes and pigments, energy, and food and drink.
Academic Partners: University of Strathclyde, University of Cambridge, Loughborough University, University of Bath, University of Sheffield, Imperial College London, University of Leeds.

Industrial partners: Research Centre for Pharmaceutical Engineering, TU Graz, NSF ERC Centre for Structured Organic Particulate Systems (C-SOPS), Rutgers and Purdue Universities, USA, Institute for Chemical and Engineering Sciences (ICES), AStar, Singapore, AstraZeneca, GlaxoSmithKlein, Novartis, Bayer, Pfizer, Lilly, Takeda, Syngenta, Mars, AB Sugar, Dr Reddys, UCB, Croda, Infineum, Cancer Research UK, Technology companies and SMEs, PWC, Siemens, Mettler Toledo, PSE, Perceptive, NiTech, Sirius, AMTech, Booth Welsh, Clairet, DEM solutions, Malvern, Alconbury Weston Ltd, Bruker, Britest, Solid Form Solutions, Encap/Capsugel, Cambridge Reactor Design, Blacktrace, aDDoPT (large UK AMSCI project) , ReMedIES (large UK AMSCI project), National Physical Laboratory, Knowledge Centre Materials Chemistry (KCMC), Centre for Process Innovation (CPI), Knowledge Transfer Network (KTN), Medicines Manufacturing Industry Partnership (MMIP), Scottish Enterprise, Diamond Light Source, Chemical Growth Partnership (CGP).