Powder Characterisation: Chemical, Physical and Mechanical Properties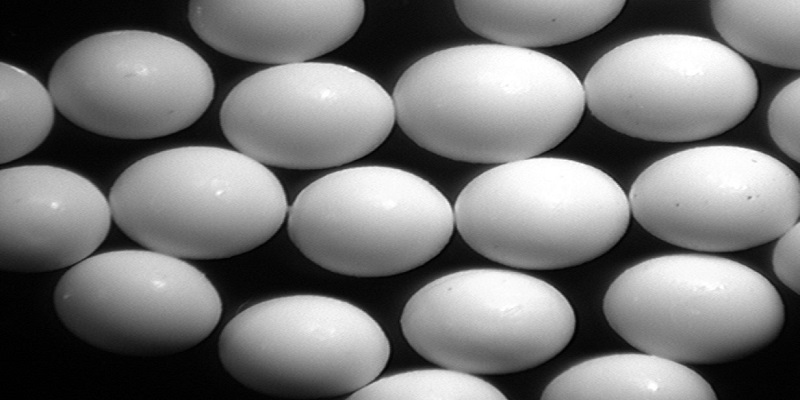 Start date: TBC
End date: TBC
Fees: TBC
Venue: University of Leeds
---
enquire
About the course
About the course
This short course will outline the principles and methods for characterising the chemical, physical and mechanical properties of powders at length scales ranging from molecular level to single particles and to bulk levels. Sample preparation and the state-of-the-art techniques for particle characterisation will be detailed.

The course is given by over ten presenters with internationally-leading expertise in their own speciality fields. The outcome of the course should enable the participants to choose what and how to characterise the powder and suspension properties and to diagnose particular process and product issues of interest.
Who should attend?
The course is intended for scientists, engineers and technologists wishing to gain a better understanding of powder characteristics to enable them to address powder handling, processing and manufacturing issues from a fundamental base.
Programme
Day one – Characterisation of Physical Properties of Particles
Sampling and sample preparation for particle characterisation
Particle size analysis
Particle shape and structure characterisation
Suspension rheology
Bulk flow of powders
Day two – Characterisation of Mechanical Properties of Particles
Mechanical properties of powders
Bulk characterisation of powders
Electrostatics in powder systems
Adhesion
Day three – Characterisation of Chemical Properties of Particles
Determination of powder surface energy and surface chemistry
Tabletting and compaction of powders
Solubility and dissolution of particles
Day two of the course includes practical demonstrations of powder characterisation in the School of Chemical and Process Engineering laboratories.
Speakers
Course Directors: Professor Mojtaba Ghadiri and Dr Wei Pin Goh
School of Chemical and Process Engineering, University of Leeds
Speakers:
Dr David Berry, The Centre for Process Innovation (CPI)
Dr Rammile Ettelaie, University of Leeds
Professor Mojtaba Ghadiri, University of Leeds
Dr Wei Pin Goh, University of Leeds
Dr Colin Hare, University of Surrey
Professor Norman Harnby, University of Bradford
Dr Jerry Heng, Imperial College
Dr Mehrdad Pasha, UCB Pharma, Belgium
Dr David Scott, Advanced Particle Sensors LLC, USA
Dr Csaba Sinka, University of Leicester
Dr Umair Zafar, Novartis, Switzerland
Fee information
The following course fees include the cost of tuition and paperless course materials:
£TBC
Discounted fees apply to postgraduate students. Please email us at cpd@engineering.leeds.ac.uk for details.
Course materials
Copies of PDF presentations and supporting course materials will be made available electronically via Microsoft Onedrive subject to our presenters copyright(s) approval.
How to Book
Please book your place for this course through our secure Online Store, using debit or credit card, following the instructions below:
Visit our Online Store at: http://store.leeds.ac.uk

Select Conferences and Events in the left-hand navigation bar and 'CPD Faculty of Engineering and Physical Sciences'

Select the relevant course, click on 'Book Event' and complete your booking details
You will receive an automatic confirmation email within 24 hours of your booking.
View our terms and conditions
Venue details
Faculty of Engineering and Physical Sciences
University of Leeds
Leeds
LS2 9JT
Detailed directions (including the exact location for the course registration and presentation room) will be sent out with the delegate joining instructions.
The nearest public car park is Woodhouse Lane (multi storey) at LS1 3HQ. The car park is open 24 hours. Charges apply, please click here for information and location details. Please note this car park is a fifteen minute walk to/ from our building and delegates should allow ample time to park and register for the course.
Car parking for visitors is unavailable at the University.
There is also limited on-street parking in the vicinity of the University.
Accommodation
You're responsible for your own accommodation, if required. A list of hotels close to the University will be sent with your course joining instructions.
What our delegates say
"Expert presentations, well balanced material and very good organisation"
Pfizer
"Ideal for anyone looking for a broad overview of the current best approaches to powder characterisation and a deeper dive into powder mechanics fundamentals"
Procter & Gamble
Contact us
Jenna King – Course Coordinator
CPD Conference and Events Unit
Faculty of Engineering and Physical Sciences
University of Leeds
Leeds
LS2 9JT
T: +44 (0)113 343 2494*
E: cpd@engineering.leeds.ac.uk
*Please note, the CPD team are currently working remotely due to covid-19 and therefore unable to be contacted by phone. If you have any queries please send us an email to the above email address – Many thanks.