Careers and employability
Rewarding careers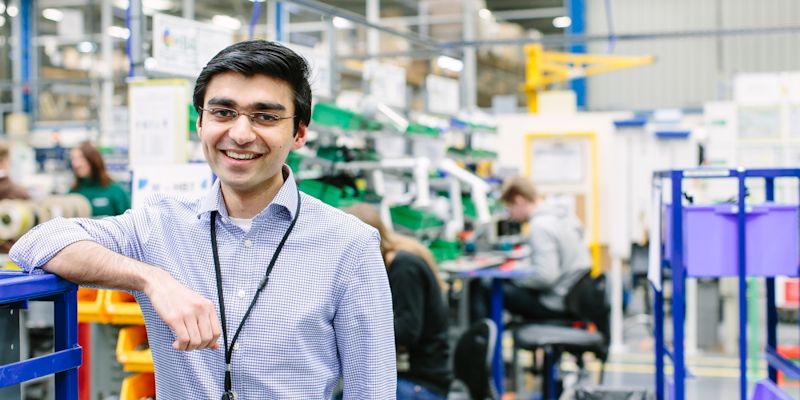 Your degree from the University of Leeds and the wider experience you'll gain while you're studying here will help you develop the knowledge and skills for an exciting career in the engineering industry.
University of Leeds students are among the top 5 most targeted by top employers according to The Graduate Market 2021, High Fliers Research.
We are keen to recruit Leeds students, because they are well motivated, have an in-depth knowledge of current trends in their respective field and represent the right behaviours and skill sets Network Rail is looking for.
93% of graduates from the School of Mechanical Engineering are in graduate-level employment such as professional or managerial work within 15 months of graduating, Graduate Outcomes 2017/18.
Data is from 45 UK-based graduates (49% response rate)
Recent graduates from the School of Mechanical Engineering have secured positions including:
Chassis Engineer, Aston Martin
Mechanical Engineer, BAE Systems
Design Analysis Engineer, Bentley Motors
Graduate Engineer, British Airways
Subsea Design Engineer, Cameron International
Technology Consultant, IBM
Graduate Engineer, Jaguar Land Rover
Higher research scientist, National Physical Laboratory
Graduate Engineer, National Rail
Graduate Engineer, McLaren F1.
Read our alumni profiles to find out more about where our students are working.