Offer holders
Welcome to our community
School of Mechanical Engineering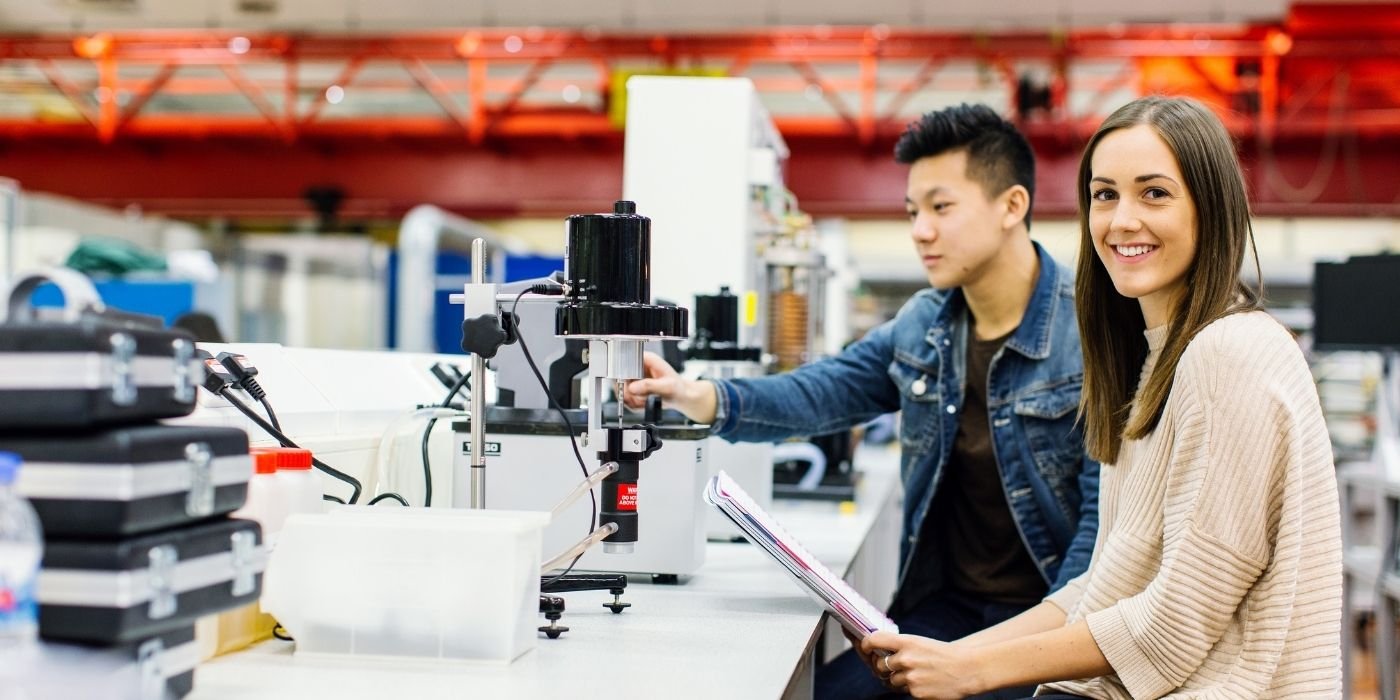 Congratulations on your offer
Congratulations – we hope you're excited to receive your offer to study at the University of Leeds, an international, world top 100 university.
Going to university is an amazing experience. You'll join our friendly and diverse community of over 38,000 students from more than 170 countries. Being a student at Leeds means you'll make friends from across the world and become more globally minded, which is a great asset to future employers.
We want to make sure you have everything you need to make the best decision for your future, so on this page you'll find details on next steps, including how to accept your offer and apply for accommodation. You'll also have the chance to explore our campus and hear what our students say about their experiences here at Leeds.
Exceptional student experience
By joining Leeds you'll be part of a prestigious, research-intensive Russell Group university, where you'll gain skills that will be invaluable to you, personally and professionally. You'll get the chance to take part in research, tailor your experience and take advantage of life-changing opportunities. You'll benefit from some of the best university facilities available and you'll be assisted every step of the way.
You'll also join a diverse, supportive community of students and make friendships and connections that will last a lifetime. Leeds University Union (LUU) is one of the largest in the country, and their mission is to make sure students love their time at Leeds. With over 300 clubs and societies, there's bound to be something for you.
The best way to find out about life at Leeds is to chat to our students on Unibuddy. We have over 100 Unibuddy ambassadors ready to answer with any questions you might have - from course content, facilities and accommodation, to city life and the societies you can join while you're here.
Hear from our students
Discover more about student life at Leeds by hearing from some of our students who share their stories.
More

on 6291ab8f1cd4c
Chimdirim is studing Automotive Engineering MEng, BEng. After growing up with a passion for cars and racing, studying Automotive Engineering at Leeds was her goal.
'The University of Leeds is such a school of prestige and honour and I wanted to be part of that. It is also one of the best schools that teach both the practicality and theory of Automotive Engineering and that was one thing I needed.
I have always been a sucker for cars in general but mainly Formula 1 cars because the thrill, joy and adrenaline people feel from driving them makes me happy and I want to be a part of that. To see the thrill on people's faces, that's the joy I get from automotive.
Do not let anyone tell you or make you feel like you're not smart enough or good enough especially if you are female, work hard and you will make it. Also do not beat yourself up or stress yourself out over things because that will only make you drown deeper in those things that stress you and will make you lose focus, keep your eye on the ball, pray and work to make things better, remember to not dwell on the past and do not be afraid to be you. The course is not hard, its just a more in-depth view into what you did in secondary school, like I said, take your time, find your reading style so it makes it easier for you to read.'
Find out more about Chimdirim's experience at Leeds.
Camilo graduated in 2020 from Aeronautical and Aerospace Engineering MEng, BEng. After graduating he started a PhD at the University's Real Robotics Lab, which specialises in developing robotic solutions to solve real world problems. Alongside the PhD, Camilo also works at a start-up which he founded with two friends during his undergraduate degree. His long-term aspiration is to build a career in research and development.
'Our start-up is called Trion Technologies and we have a project portfolio that covers several robotics and computing applications in the medical, aerospace and agriculture industries. My role in the company is to come up with project ideas, make development plans and prepare pitch presentations. This usually involves doing background research on the topic area, talking with experts in the field, conducting feasibility studies and looking for project partners.
Over the past two years we have lobbied various projects to different organisations like IFAD, Innovate UK and other private companies. Recently, we succeeded in securing funding for one of our computing projects in the medical field. We are preparing to start this project in January 2021.
Throughout my undergraduate I had good exposure to many different areas of engineering, including fields outside the typical scope of an aerospace degree such as robotics and computer science. Contact with these fields comes naturally during the first two years of the course where the Design and Manufacture modules pose design challenges to be tackled in teams. Since the design problems often require work across multiple areas (mechanical design, supporting calculations, programming, manufacture, etc...) students are free to choose which areas of the problem they get involved in and how deep they dive into it. Personally, this allowed me to gain interest in areas that otherwise I might have not experienced, and they turned out to be so interesting that I ended up specialising in them.
The dissertation modules were also very helpful because they allowed me to further develop in areas that appealed to me but were not strictly aerospace related.'
Paige is currently studying Medical Engineering (Industrial) MEng, and as part of her year in industry, she is currently working at L'Oréal.
'During my time here, I worked in the luxury division, giving me an excellent insight to the luxury products, as well as how to liaise with the high-end retailers that sold them... This role allowed me to get a full view of a products lifecycle; from the product being made in France, it being sent to our distribution centre in Nottingham, on to our retailer's warehouse and then finally in to stores.
Doing an engineering degree, the experience you obtain is sometimes more valuable than the degree itself. It was nice to get a break between years at university to give me an insight of what sort of jobs are out there for when I graduate and think about what root I would like to take. I also wanted to earn some money to help fund myself through my final year.
My first couple of years at university have helped develop both my maths and physics skills, however, I felt that I was lacking in business skills that would be vital for when I graduate. This is why I opted to go for a placement slightly different from my degree to make me more employable after I graduate and open more doors for me if I was to change what I would like to go into later.'
Shankar graduated from Mechanical Engineering (Industrial) MEng, BEng in 2018. Since graduating Shankar has started out on a 2 year Graduate Specialist Programme with Bosch UK, which has allowed him to both travel and work internationally as well as work with many large global automotive OEM's. He is now a permanent Sales Engineer for Bosch UK.
'I have always been very fond of both Automobiles & Engineering since I was a young child. It all began through enrolling on a diploma in Engineering alongside my GCSEs which led me to study Mechanical Engineering as degree. I specifically chose Leeds University as it academically holds a very strong global reputation as well as being one of the key players within the Russell Group University tables for Mechanical Engineering across the UK.
Additionally, the School of Mechanical Engineering at Leeds University hosts very strong industrial links and connections which is a key factor for all students to consider.
The best aspect of the course was having the access to such a wide resource of research tools both within laboratories/workshops and with the academic staff which allowed for pioneering engineering research to take place as part of our 3rd & 4th year academic projects which lead to many social, academic and industrial connections.
I spent my year in industry working for Faurecia Interior Systems, the 4th largest automotive supplier globally. Working within a JIT (Just-In-Time) production plant with a large array of multiple departments and people in such a fast-paced environment. Prior to this teamwork & planning in daily practice was never fully understood and appreciated!
Do not ever underestimate what you can achieve and always seek for advice from your peers or the Faculty Employability Team!'
More

on Shankar Parmar, Mechanical Engineering (Industrial)
Online courses
You'll be taught by internationally renowned, inspirational academics who are passionate about your subject.
Join our free online course and explore the design process of MedTech devices and examine future trends in healthcare technology and the MedTech industry.
More

on Medical technology futures
Explore our campus and city
Preparing for your future
Make the most of the opportunities at Leeds, have an amazing experience, and give yourself the skills and confidence to stand out from the crowd.
We're here for you
You'll benefit from a wide range of support services to help you feel safe and at home from day one.
Undergraduate courses
Visit our course pages for all the latest information about your chosen course.