Students Women's Engineering Society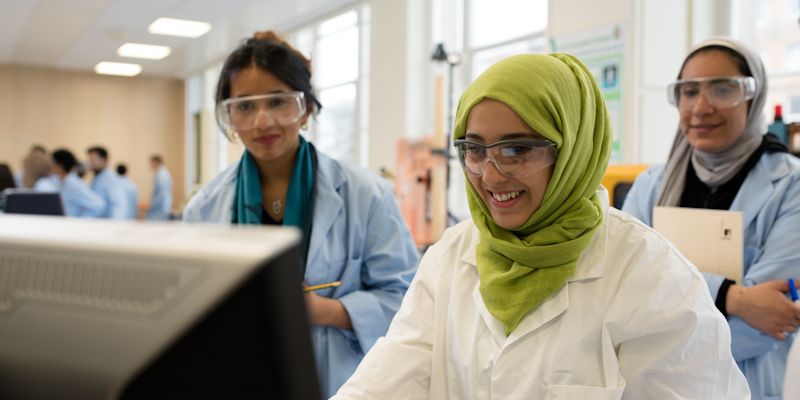 Less than 20% of jobs in the engineering sector go to women. The Student Women's Engineering Society was formed in order to create stronger networking links between women at every level of the career ladder and promote the need for diversity in the workplaces you will be entering. They engage their members with events, workshops, and Q&A sessions with a wide variety of keynote speakers from across the industry
We are an affiliated Student Group of the Women's Engineering Society.
Benefits
Benefits of joining WES Leeds and becoming a member include:
Supporting WES and its campaign for gender diversity in engineering
Being part of a network of women engineers, and using your resources to encourage others to join the profession
Become a role model and spokesperson for young women
Keep track of issues relevant to women's engineering events and news through the national WES quarterly journal and WES Leeds social media outlets
Obtain career help and guidance
Build practical skills by getting involved in our activities
Meet like-minded people at our events and enjoy working to build a stronger profession
Build your profile at events and network into your next job
Organise or take part in outreach events to inspire the next generation of young people and students
You can feel confident that your membership subscription is being positively used to grow, encourage and inspire the number of women in engineering.
Who is this student society for?
Women studying for an undergraduate or postgraduate degree in engineering at the University of Leeds
Male students and any staff members at University of Leeds who wish to support our society aims are also welcome to join.
Links with our community
This year we are working with the University of Bradford and Leeds Beckett University to broaden our scope and encourage cross-university networking. This will provide our members with more exciting opportunities and promote females within Engineering to a wider audience set.
We are also looking to work with the Engineering Institutions, such as the Institution of Civil Engineers and Institution of Mechanical Engineers, to provide the best support with their employability and Chartership route.
Society membership is free and everyone is welcome to join. Just follow the link to the Leeds University Union site to sign up today. To get involved or for more information about the Society, please email wesleeds@leeds.ac.uk.