University Academic Fellow awarded prestigious IAAM Scientist Medal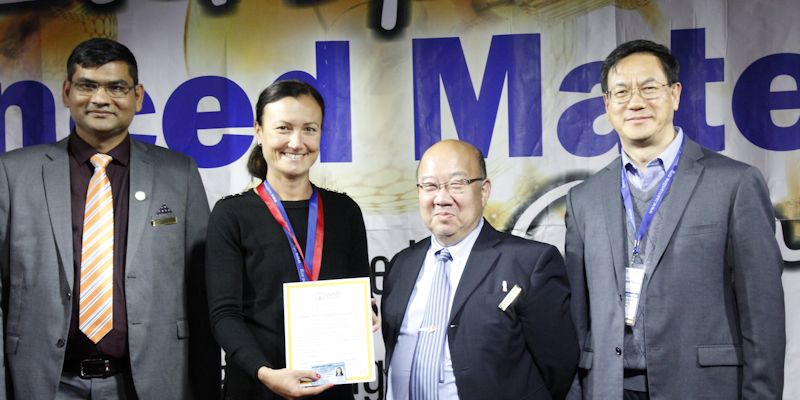 University Academic Fellow Dr Virginia Pensabene has been honoured with a Scientist Medal by the International Association of Advanced Materials (IAAM).
The medal, awarded for the year 2017, is highly prestigious and was given to Dr Pensabene by IAAM in recognition for notable and outstanding research in Advanced Materials Science and Technology.
Dr Pensabene accepted the medal during the August IAAM awards ceremony at the European Advanced Materials Congress, Stockholm, Sweden. She holds a joint appointment as a University Academic Fellow in the School of Electronic and Electrical Engineering, and in the School of Medicine (Leeds Institute of Biomedical and Clinical Sciences) at the University of Leeds.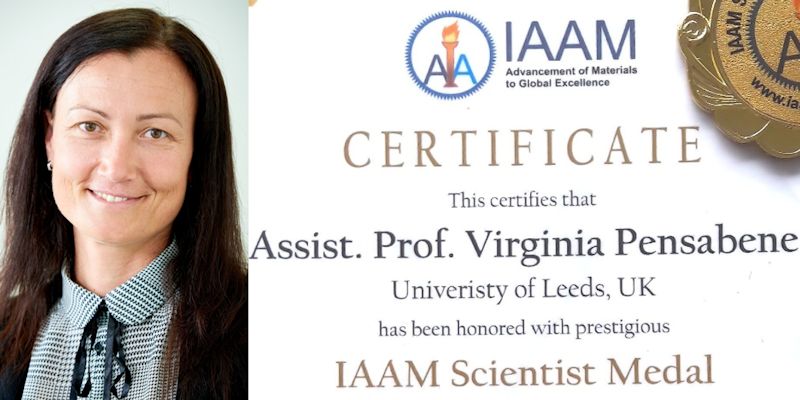 About Dr Virginia Pensabene
Dr Pensabene's research is focused on integrated microfluidic devices to develop organ-on-a-chip models of reproductive organs. Specifically she is interested in the pathophysiology of infertility and pregnancy failure.
Dr Pensabene is developing micro and nanotools to evaluate the effects of toxicant exposure (e.g. environmental toxicant, bacteria, chemotherapeutic drugs) that may lead to preterm birth and impair fertility.
Her academic activity is characterized by an interdisciplinary approach and by a profound interest in medical science. She collaborates with leaders in robotics, microfluidics and surgical science. She has experience in molecular and cell biology, in micro and nanofabrication in SEM, AFM, fluorescent and confocal microscopy.
Further information
For more information about the International Association of Advanced Materials, visit their website.