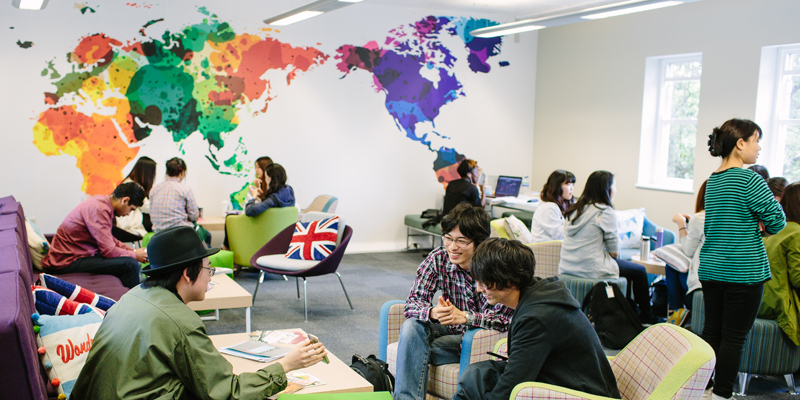 The University of Leeds is a global institution, ranked amongst the most international universities in the world. At the heart of our outlook is a commitment to forge partnerships with other leading institutions, to collaborate on ground-breaking research and provide unique opportunites for students.
Ranked as one of the 50 most international universities in the world.
Southwest Jiaotong University (SWJTU) - Leeds Joint School
The Joint Engineering School, hosted at South West Jiao Tong University is our flagship international partnership. It's an exemplar of how two high-achieving institutions can collaborate to create new teaching, research and student experience opportunities. The SWJTU-Leeds Joint School, based in Chengdu, offers a dedicated UK-Chinese engineering curriculum and is the first overseas School to be set up by the University of Leeds.
Transnational Education (TNE)
The Faculty has a number of further partnership agreements with leading colleges and universities, covering specific degree programmes across each our Schools. These partnerships each have their own characteristics but are united in providing students with a transnational experience. By investing in these partnerships we strive to attract and engage with high-quality students from diverse backgrounds, and equip them to succeed in a globalized workplace.

Beihang University (BUAA)
Beijing University of Posts and Telecommunications (BUPT)
China University of Mining and Technology (CUMT)
College of the North Atlantic - Qatar (CNA-Q)
Hindustan University (HU)
INTI International University & Colleges
Kumaraguru College of Technology (KCT)
North China Electric Power University (NCEPU)
Northern Consortium (NCUK)
Shandong University (SDU)
Shanxi University (SXU)
Southern University of Science and Technology (SUSTech)
Universidad Adolfo Ibanez (UAI)
University of Ljubljana; University of Coimbra; Lulea Univeriity of Technology (TRIBOS consortium)
Universiti Kuala Lumpur (UniKL)
Wuhan University of Technology (WUT)
Leeds has a truly global outlook, building powerful global partnerships with researchers, universities and other organisations across the world