Oilfield Corrosion Science and Engineering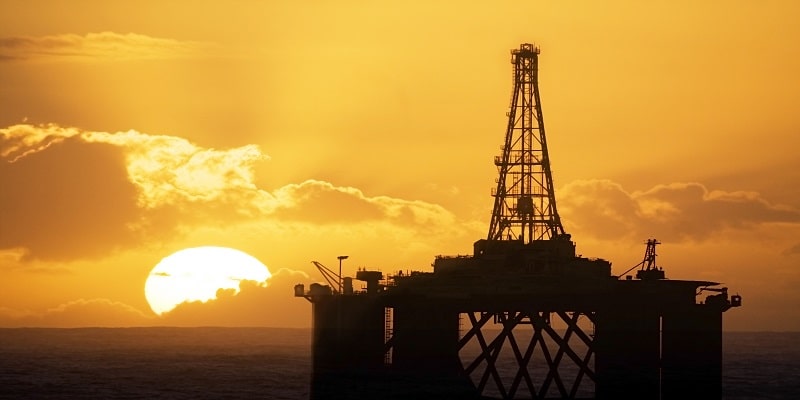 Start date: TBC
Duration: Two days
Fees: TBC
Venue: School of Mechanical Engineering
---
enquire
About the course
What will I learn?
On completion of this course, you will:
be familiar with the two main aqueous internal pipeline degradation mechanisms in oil and gas production; carbon dioxide (CO2) and hydrogen sulphide (H2S) corrosion.

have covered the theory of aqueous corrosion and understand the components of an electrochemical cell for corrosion testing and measurement.

know how to implement various AC and DC electrochemical techniques (through practical, interactive sessions), how to interpret electrochemical responses, and how to choose the most appropriate techniques for particular applications.

have learnt about the complexities and challenges associated with material selection and corrosion inhibition in the oil and gas sector from two industry guest speakers.

understand the various internal pipeline degradation mechanisms which results in general and localised corrosion, achieved through a combination of demonstration tours and talks. This includes microbial corrosion, under-deposit corrosion, erosion-corrosion and top of line corrosion, amongst others.

have developed an appreciation for the different types of laboratory equipment, testing methodologies and in situ/ex situ techniques for modelling/understanding specific degradation mechanisms and/or evaluating corrosion inhibitor performance, as well as identify the advantages and disadvantages of such equipment and techniques.

understand how laboratory methods can be best linked to the field, with an appreciation for the limitations of specific laboratory equipment and methods, but also how such limitations can be addressed with new technologies and systems.
 
How will I benefit?
This course will provide you with an introduction into the numerous corrosion threats associated with internal pipeline degradation within the oil and gas industry. Our academic speakers will cover the details relating to specific mechanisms. Industrial guest speakers will provide you with an insight into the two main corrosion control methods relating to internal corrosion; corrosion inhibitors and material selection/optimisation. Practical interactive sessions will help you to understand how to set up electrochemical cells for corrosion measurement, whilst also covering how such systems work. You will also benefit from learning how to acquire and interpret various electrochemical responses from such cells, helping you to identify appropriate materials and/or inhibitors for a particular application. Finally, demonstration tours will show you how various field scenarios/mechanisms can be modelled in a laboratory environment to understand corrosion threats, as well as evaluate materials and inhibitors in different processes.
Who should attend?
This course is suitable for you if you:
work in oil and gas operations as a process, mechanical, materials engineer etc., who has recently become involved in corrosion management.

are an academic who wishes to understand the latest challenges in the oil and gas industry, as well as the electrochemical methods used to evaluate materials/chemicals and understand corrosion mechanisms in corrosive environments.

work as part of a service company in the development of corrosion control strategies such as coatings or corrosion inhibitors.

are involved in asset integrity, management of operations or flow assurance within the oil and gas sector.

are a design and/or maintenance engineers or technical staff involved in both offshore and onshore oil and gas activities.

are scientists or chemical engineers who would value a deeper understanding of how corrosion science and theory can be applied to better understand and solve real industrial corrosion problems.

are engineers or designers involved in the production and supply of metals and alloys for oilfield corrosion environments.
Programme
Course structure
A two-day theoretical and technical course involving demonstrations, theory and hands-on interactive sessions covered by experienced academics and renowned industry guest speakers.
Day one
The first day will present the basic theory of aqueous corrosion with an emphasis on one of the most commonly observed corrosion mechanisms in oil and gas: CO2 corrosion. An interactive session will show you how to construct an electrochemical cell, whilst also discussing the principles of DC electrochemical measurements, before allowing you to collect and interpret the electrochemical response from an actively corroding material.

Guest speaker Prof. Bijan Kermani will provide a talk on corrosion management and material selection in the oil and gas sector. Following this, a demonstration tour will provide an insight into the numerous corrosion mechanisms which exist in the field and how these can be modelled using small-scale laboratory equipment and bespoke methodologies.

Finally, two short lectures will discuss the role/synergy between mechanical effects/corrosion and the processes of pitting corrosion in both active (carbon steel) and passive (corrosion resistant alloys) materials.
Day two
The second day will provide advice and highlight best practice in relation to linking laboratory based measurements to the field, covering some of the challenges and opportunities available within this area. A review of H2S corrosion is then provided, linking in with the corrosion product characteristics in such systems and the roles they play in localised corrosion.

The second interactive session will discuss the principles of destructive DC techniques, as well as AC methods for the evaluation of corrosion rate and/or mechanisms. This is followed by a talk by guest speaker Mr Trevor Hughes (Schlumberger) on chemical inhibition in oil and gas systems.

A demonstration tour in the afternoon will introduce a number of systems available for inhibitor evaluation (i.e. high shear, persistency, high temperature/high pressure behaviour/degradation, partitioning and performance in the presence of various oil/water wetting scenarios).

The day will finish with talks centred on microbial corrosion and the various forms of galvanic corrosion processes that can be encountered in oil and gas systems.
Speakers
Course Directors:
Dr Richard Barker,
Research Fellow in Oil and Gas Corrosion,
Institute of Functional Surfaces (iFS), School of Mechanical Engineering
Dr Wassim Taleb
Research Fellow in Oil and Gas Corrosion,
Institute of Functional Surfaces (iFS), School of Mechanical Engineering
Guest speakers:
Professor Anne Neville OBE FREng FRSE is the Royal Academy of Engineering's Chair in Emerging Technologies and a Professor of Tribology and Surface Engineering, University of Leeds
Mr Trevor Hughes, Schlumberger Cambridge Research
Professor Bijan Kermani, KeyTech and Visiting Professor at University of Leeds
Fee information
£800 Two day course
Course fees are VAT exempt
Fees include:
cost of tuition

course materials

lunches and light refreshments

course dinner on Tuesday evening
View our terms and conditions
Venue details
School of Mechanical Engineering
Faculty of Engineering and Physical Sciences
University of Leeds
Leeds
LS2 9JT
Detailed directions (including the exact location for the course registration and presentation room) will be sent out with the delegate joining instructions.
The nearest public car park is Woodhouse Lane (multi storey) at LS1 3HQ. The car park is open 24 hours. Please click here for information and location details. Please note this car park is a fifteen minute walk to/ from our building and delegates should allow ample time to park and register for the course.
Car parking for visitors is unavailable at the University.
There is also limited on-street parking in the vicinity of the University.
Accommodation
You're responsible for organising your own evening meals and accommodation, except on Tuesday when the course dinner is included. A list of hotels close to the University is available and will be provided with your course joining instructions.
What our delegates say
"This is a greatly beneficial, worthwhile course that gives a solid grounding for the developing corrosion scientist/engineer"
Baker Hughes. A GE Company
"This course was very well organised, all subjects and interactive sessions very interesting. I will recommend the course to my colleagues" Schlumberger
"Challenging and enjoyable" Paintel Ltd
"All speakers were opened up for discussions, a very information course" DTU
Contact us
Katie Warner – Course Coordinator
CPD Conference and Events Unit
Faculty of Engineering and Physical Sciences
University of Leeds
Leeds
LS2 9JT
T: 0113 343 8104
Accreditation
This course is kindly supported by Ivium Technologies