The Leeds Orthopaedic Biomechanics Course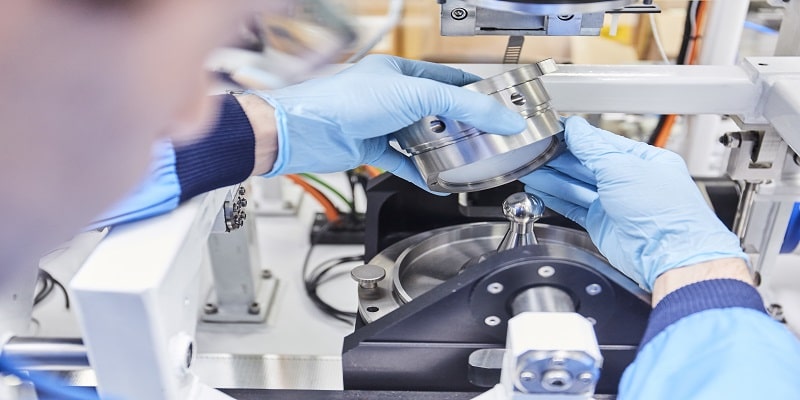 Course overview
As part of the Medical Engineering postgraduate programme provision, the Institute of Medical & Biological Engineering is offering a specialist course on Orthopaedic Biomechanics. The course aims to give delegates an understanding of the necessary fundamentals of biomechanics and how they are applied to solve problems in orthopaedics. The course will integrate the engineering and medical approaches to orthopaedic problems.
Course structure
Day 1
Orthopaedic perspectives (patient, industry and surgeon)

Fracture mechanics

Gait analysis

Biomechanics of the hip – an engineer's perspective

The normal synovial joint and introduction to OA

Overview of ankle and total replacement

Basic spinal biomechanics

Mechanics of spinal trauma, clinical biomechanics of fusion surgery

Polyethylene in hip replacements; engineering and biological considerations
Day 2
Bearing surface and failure mechanics in total hip replacement (THR)

Understanding failure of cemented hip replacements

Philosophy of uncemented stems

Knee replacement - a clinical perspective

Clinical biomechanics of the knee

Design variants of total knee replacement

Shoulder and elbow biomechanics

Compression fracture and vertebroplasty
Who should attend?
This course will be of interest to you if you work in the academic, health care and industrial sectors. Perhaps you're a researcher or a PhD student in the field, an orthopaedic surgeon, trainee or practitioner. Maybe you work in the orthopaedic industry and are involved in development, testing, regulation, sales and marketing.
What our delegates say
"One of the best courses I have ever attended. Orthopaedic biomechanics was thoroughly covered"
"The course bridges the gap across different disciplines in the field of orthopaedics. It gave me excellent insight into the current state of the orthopaedic market and the unmet needs of patients in terms of joint replacements and surgical treatments"
"Excellent and interesting with different points of view across the industry"
"Great course with a varied selection of excellent speakers"
Speakers
The full programme of topics and invited speakers is available to view and download above.
Course Directors
Professor R M Hall and Professor S D Williams
School of Mechanical Engineering
Faculty of Engineering and Physical Sciences
Fee information
Course Fee: £495
Fees are VAT exempt.
Fees include:
cost of tuition

course materials

lunches

light refreshments.
View our terms and conditions
Venue details
Faculty of Engineering and Physical Sciences
University of Leeds
Leeds
LS2 9JT
Detailed directions (including the exact location for the course registration and presentation room) will be sent out with the delegate joining instructions.
The nearest public car park is Woodhouse Lane (multi storey) at LS1 3HQ. The car park is open 24 hours. Charges apply (£8.00 up to twelve hours). Please click here for information and location details. Please note this car park is a fifteen minute walk to/ from our building and delegates should allow ample time to park and register for the course.
Car parking for visitors is unavailable at the University.
There is also limited on-street parking in the vicinity of the University.
Accommodation
You're responsible for booking your own accommodation, if required. When we send you the course joining instructions, we'll provide a list of hotels close to the University.
Contact us
Jenna King – Course Coordinator
CPD Conference and Events Unit
Faculty of Engineering and Physical Sciences
University of Leeds
Leeds
LS2 9JT
t: + 44 (0)113 343 5746
Accreditation
Accredited by the Royal College of Surgeons of England for up to 10.5 CPD points
The Leeds Orthopaedic Biomechanics course is part of the Medical Engineering postgraduate provision. This course together with additional teaching and learning activities may be used as credits towards a higher degree such as an MSc or PGDip.