ASMO-UK 12 / ASMO-Europe 1 / ISSMO Conference on Engineering Design Optimization
Registration & Accommodation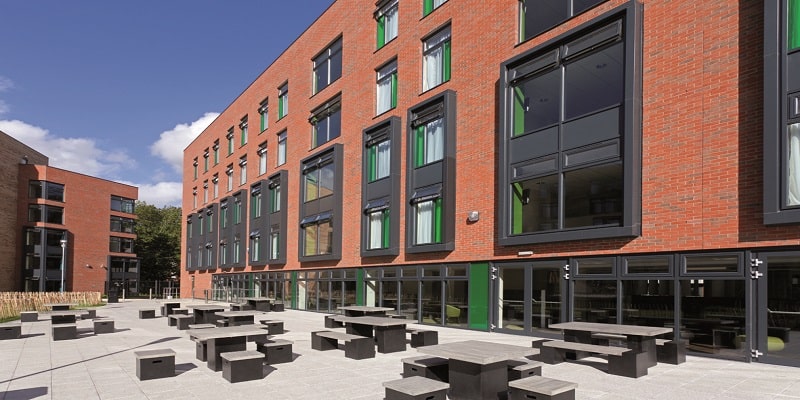 Online booking
Booking and payment, by credit or debit card, for this conference should be completed through our secure online store. Please register your details and then complete the application process as directed. You will receive an automatic confirmation email within 24 hours of your booking. Please ensure you print this as confirmation of registration and proof of payment.
For further enquiries please contact the ASMO-UK 12 Europe 1 Conference Secretariat on:
T: +44 (0)113 343 5746 E: ASMOEurope1@leeds.ac.uk

Please note, abstract acceptance for oral presentation is conditional upon at least one author registering for the conference by Monday 23 May 2022 to present the paper. Papers without a registered presenting author after this date will be omitted from the final conference programme.
Conference fees
| | Earlybird (by 23 May 2022) | Standard fee (after 23 May 2022) |
| --- | --- | --- |
| Regular fee | £390* | £490* |
| Student fee | £250* | £350* |
The above registration fees include attendance at all technical sessions, abstract booklet, daily refreshments and lunches and conference dinner. Accommodation is an additional charge if required.
Accommodation
Modern, on campus accommodation is available to book at Storm Jameson Court, a hotel-style complex which is part of the Charles Morris Hall residences here on campus. Rooms are en suite with junior double beds, a safe and telephone.
£52 bed and breakfast per room per night, Sunday 17, Monday 18, and Tuesday 19 July 2022. For sole occupancy only.
Terms and conditions and cancellation policy – ASMO 2022
Registrations are accepted on the understanding that the conference programme is given in good faith but may have to be re-scheduled or the presenters changed for reasons outside the committee's control. The committee reserves the right to cancel or postpone the conference, in which case fees will be refunded in full. In the event of cancellation, the committee/University will not be held liable for delegates travel or accommodation expenses.
If a delegate is unable to attend the conference for any reason they may substitute someone else from the same institute/organisation, by arrangement with the Conference Secretariat.
Where the delegate is unable to attend and is not in a position to transfer their place to another person then the following refund arrangements apply:
• Registrations cancelled more than 60 days before the event will be refunded 80% of the registration fees
• Registrations cancelled less than 60 but more than 30 days before the event will be refunded 50% of the registration fees
• Registrations cancelled less than 30 days before the event will not be eligible for a refund
Conference proceedings for registered participants who are for whatever reason unable to attend will be mailed by regular post to the address we have on file. This will only be done once. Should you have to withdraw please ensure we have your correct mailing address on file.
In the event of a presenting author having to cancel their attendance we ask that a co-author attends and presents in their place. In these circumstances the author should contact ASMOEurope1@leeds.ac.uk as soon as possible.
Our privacy notice tells you what to expect us to do with your personal information when you make contact with us or use one of our services: https://eps.leeds.ac.uk/privacy