Careers and employability
Rewarding careers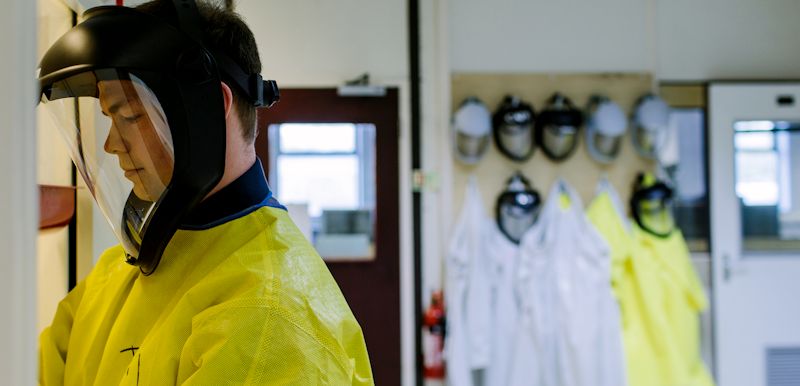 Looking to stand out from the crowd and secure that all-important graduate job in an increasingly competitive job market? Your degree from the University of Leeds and the wider experience you'll gain while you're studying here will help you to do just that.
University of Leeds students are among the top 5 most targeted by top employers according to The Graduate Market 2022, High Fliers Research.
We are keen to recruit Leeds students, because they are well motivated, have an in-depth knowledge of current trends in their respective field and represent the right behaviours and skill sets Network Rail is looking for.
94% of graduates from the School of Electronic and Electrical Engineering are in graduate-level employment such as professional or managerial work within 15 months of graduating, Graduate Outcomes 2017/18. Data is from 16 UK-based graduates (47% response rate)
Recent graduates from the School of Electronic and Electrical Engineering have secured positions including:
Graduate Systems Engineer, ABB
Technology Architecture Delivery Analyst, Accenture
R & D Engineer, Agilent Technologies
Aircraft Engineer, Airbus SE
EMC Design Engineer, Apple
Graduate Engineer, ARM
Computer Engineer, Atos
Systems Engineer, BAE Systems
Instrument Engineer, BP
Graduate Network Engineer, BT
Systems Engineer, Cisco Systems
Graduate Engineer, Defence Science and Technology Laboratory
Software Engineer, GE
Solutions Executive, Hewlett-Packard
Solution Architect, IBM
High Volume Engineering Product Engineer, Intel Technology Malaysia
Engineer, Jaguar Land Rover
Renewable Energy Engineer, Kawar Energy
Control System Engineer, Siemens
Graduate Electrical Engineer, Tata Steel Europe
Read our alumni profiles to find out more about where our students are working.