Calum Boustead
Course: Electronics and Computer Engineering MEng, BEng
Year of graduation: 2019
Job title: Technology Analyst
Company: Nomura
Calum Boustead completed his Electronics and Computer Engineering MEng, BEng in 2019 and is currently working as a Technology Analyst at Nomura, an investment bank in London.
Undergraduate life at Leeds
Calum chose to study Electronics and Computer Engineering because he's always wanted to know what the big technological development will be and how it will affect our everyday lives. He said, "The speed at which technology develops has always interested me. This interest, coupled with my creative and academic qualities, drove me towards a Computer Science degree. However, when I came across the Electronics and Computer Engineering course at Leeds, and visited the department on an open day, I found myself not only wanting to write software, but also work with electronics and hardware. This new found interest, and the University of Leeds' outstanding reputation, made Leeds the clear choice for me."
I've always wanted to know what the big technological development will be and how it will affect our everyday lives.
"I've learnt so much about both programming and electronics. Being able to take the skills obtained from different modules and implement them on projects is very rewarding. I particularly enjoyed group work as it allowed me the opportunity to discuss ideas with like-minded students, and produce something we're all proud of."
Machine Learning Robot Arm Project
"For my third year project, my team and I developed a robotic arm capable of identifying and move objects in a workspace. I used Machine Learning and Computer Vision to enable autonomous operation of the arm. Working on projects gave me the opportunity to explore the subject further as well as develop valuable skills in problem solving, communication and teamwork. For this particular project, not only did I scheduled and led weekly meetings, I also had the opportunity to develop a model with TensorFlow Inception V3, integrated sonar sensors and a camera with the Raspberry PI and streamed data over a wireless network and transformed data so it is readable by the robotic arm microcontroller."
Living in Leeds
Calum enjoyed living in Leeds as Leeds has one of the biggest student populations in the UK. He added, "The city is well equipped when it comes to entertainment. With more clubs, bars and restaurants, there's always something for everyone's taste, style, or culture. The city centre has shops to cater every need, and it's all concentrated in a small area, which is just a short walk from the university campus."

Life after Leeds
Calum is currently working at Nomura, an investment bank based in London. As a Technology Analyst working in Transaction Services, he develops the technology that processes transactions submitted by Traders in Global Markets. This includes validating trade messages, keeping track of positions, reporting and providing tools that give insight to Front Office users.
He added, "Much of the work I do involves analysing the existing applications and writing Java code to add features. I've recently completed a project that involved developing a tool that enables Traders to exporting specific trade information and making amendments to trades."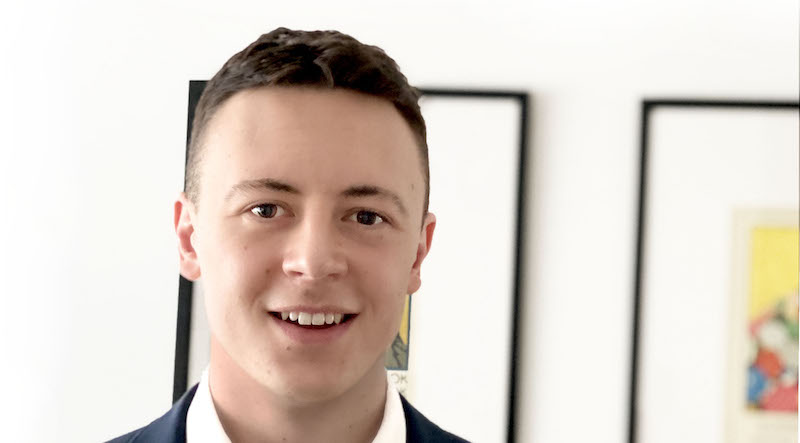 Advice and tips
"I strongly recommend everyone to get involved in everything the university has to offer, whether it is related to the course or social activities. You'll find it much easier to settle in if you join societies and clubs in the first few weeks of term, when all students are in the same position, and open to new people."
It's a really exciting course that combines the best aspect of two departments and I am really glad I made the decision to study here.
"The course is quite intensive, so it is important you are always attentive to your work. It's not an overwhelming amount, but if you miss the introductions then you'll find the work more difficult later in the year. It's a really exciting course that combines the best aspects of two departments, and I am really glad I made the decision to study here."