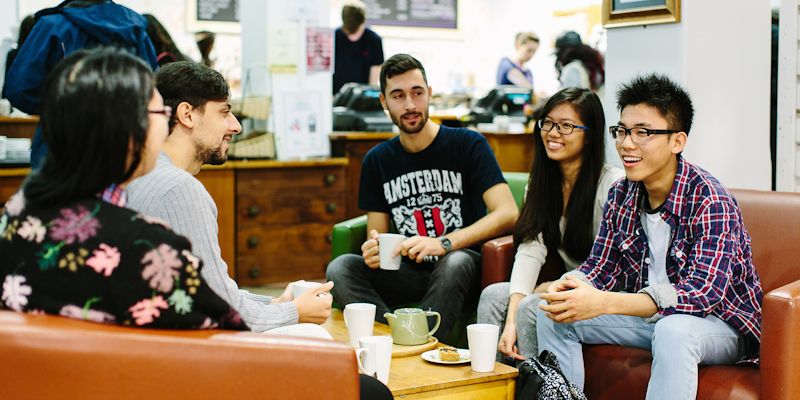 Leeds has one of the largest student unions in the country. Leeds University Union (LUU) exists to represent, support and entertain you throughout your student years. Leeds University Union has over 300 activities to choose from – you can get involved in anything from football to chess, wine tasting to skydiving, dance to 'a cappella'. You can even try your hand at Quidditch! Also, through the Global Community you can connect with students from over 140 different countries and take part in a range of international activities.
LUU was the first students' union in the country to win the Gold Students' Union Evaluation Initiative award twice
Electronic and Electrical Engineering Society (ShockSoc)
If you have a passion for Electronic and Electrical Engineering you can join ShockSoc during your time at Leeds. ShockSoc is open to all current undergraduate and postgraduate students in the School of Electronic and Electrical Engineering.
Here's an overview of what ShockSoc involves and the typical activities that take place throughout the year.
What is ShockSoc?
ShockSoc aims to provide members with the opportunity to relax and socialise with other students in the School through a variety of activities. We're keen to ensure that there's something for everyone. We also aim to enhance our members' studies by offering module workshops, developing employability skills and hosting extra-curricular activities such as discussion groups.
What activities and events take place?
We have an Electronics Discussion Group. We've also put together the frameworks for a mentoring scheme and we have a partnership with the University's Sustainability team, which provides our members with the opportunity to get involved in the brand new electronics workshop. We also arrange activities with other engineering societies such as ShockSoc v CivSoc paintballing. In the past we've taken trips to CERN in Geneva.
Robot Fighting League
If you'd like to build a robot and become the next robot fighting champion, you'll have the chance to join ShockSoc at the Robot Fighting League, a Robot Wars-style event that takes place three times a year. This exciting event is open to undergraduate and postgraduate students, as well as hobbyists - and anybody who wants to try building fighting robots.
What are the future plans for ShockSoc?
We're planning to improve on what we already offer by introducing a variety of new activities and services, some of which are outlined below:
mentor scheme roll-out
industry networking event/conference/dinner
employability/CV checking sessions
welfare Wednesdays (weekly drop in session for students).
To find out more like 'ShockSoc' on Facebook, and visit the Robot Fighting League website.