Careers and employability
Rewarding careers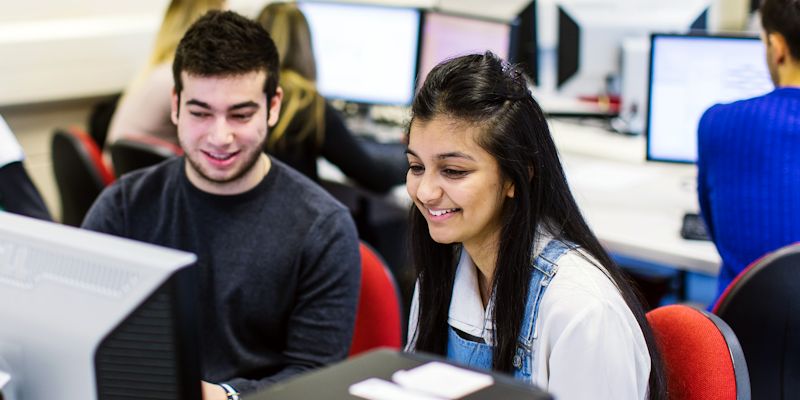 Studying computer science can lead to careers in all kinds of exciting industries – from videogame development and cybersecurity to IT consultancy and artificial intelligence. Our students are in the top 10 most targeted by leading employers according to the latest High Fliers Research (2020).
94% of our recent graduates are employed in a professional or managerial role or in further study within six months of graduating (latest Destinations of Leavers from Higher Education survey - 2016/17). Recent graduates have secured positions including:
Software Development Engineer, Amazon
Production Project Manager, BAE Systems
Technology Graduate, BSkyB
Software Engineering, BT
Mobile Solution Engineer, Barclays
Technology Consulting Analyst, Deloitte
Software Developer, IBM
Software Engineer, Microsoft
Data Associate, PwC
Business System Analyst, Saudi Aramco
Research Engineer, Toshiba Research Europe Ltd
Read our student and alumni profiles to find out more about where our students are working.