Offer holders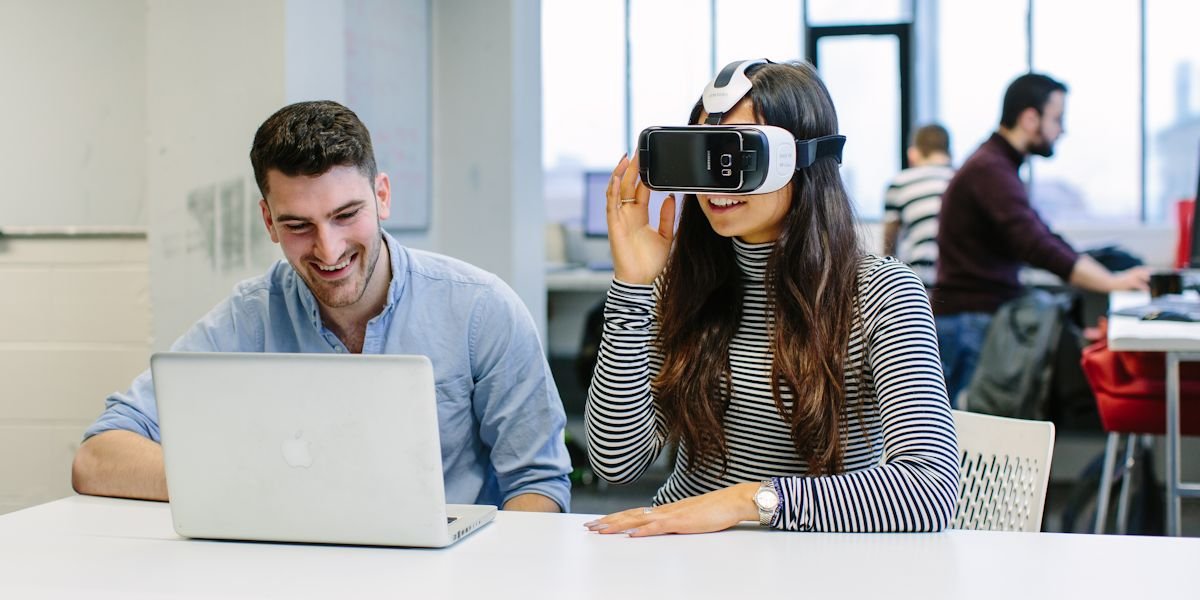 Congratulations on your offer
Hear from Professor Andy Bulpitt, Head of School and Professor of Computer Science in the School of Computing, as he congratulates you on your offer.
<iframe width="560" height="315" src="https://www.youtube.com/embed/qUSWrBCHfIU" frameborder="0" allow="accelerometer; autoplay; clipboard-write; encrypted-media; gyroscope; picture-in-picture" allowfullscreen></iframe>
Next steps for offer holders
Exceptional student experience
By joining Leeds you'll be part of a prestigious, research-intensive Russell Group university, where you'll gain skills that will be invaluable to you, personally and professionally. You'll get the chance to take part in research, tailor your experience and take advantage of life-changing opportunities. You'll benefit from some of the best university facilities on offer and you'll be supported every step of the way. All on one campus, and in the heart of a thriving, friendly and multi-cultural city.
Hear from our students
Discover more about student life at Leeds by hearing from some of our current students who share their stories.
More

on 6108c05094390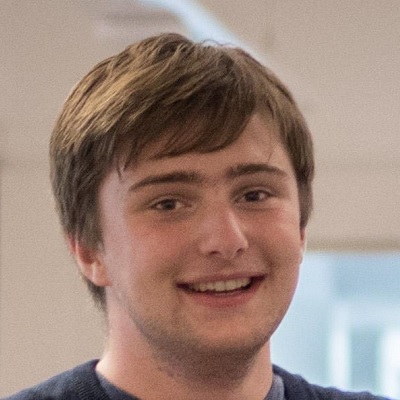 Computer Science with Artificial Intelligence MEng, BSc
"I liked that we had an individual project at the end of the first year where I got a lot of freedom as to what I could choose to do. I learned so much and I've got some really useful skills - I hadn't done much programming before I started but now I've worked on some great projects."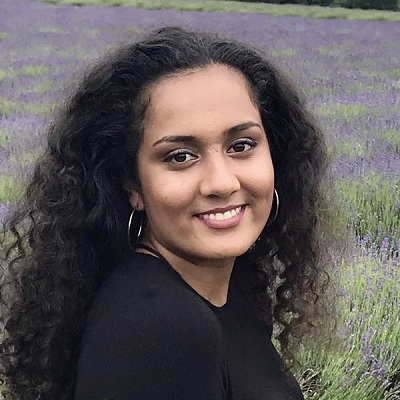 Computer Science (Digital & Technology Solutions) BSc
"I have learnt more about the fluidity and complexity of Computer Science in the past year from various lecturers and even just discussions with my friends than I ever could have imagined."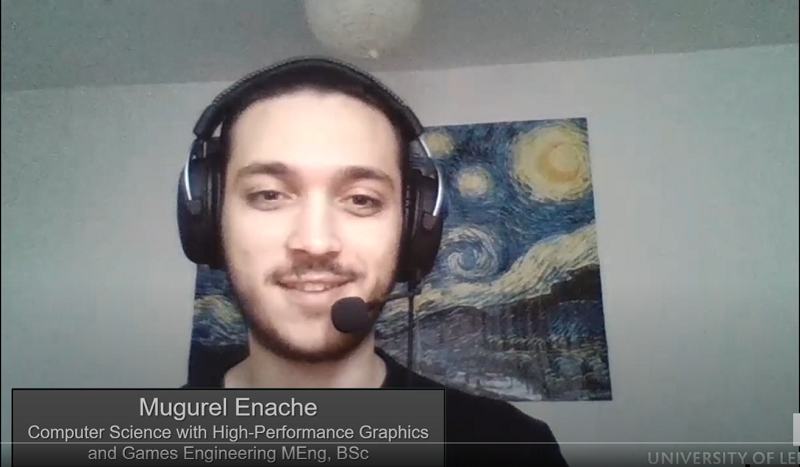 Mugurel Enache talks about his experience studying Computer Science with High-Performance Graphics and Games Engineering MEng, BSc.
Computer Science (Industrial) BSc
"Me and my team developed the results page for US elections as well as a results page for each of the states. On the election night we had more than 30 million unique clients coming to it. It was an achievement that I am really proud of and it helped me understand how modern technologies work and what are the current trends in industry.."
Computer Science (Digital & Technology Solutions) BSc
"The best part of being on this course is the sense of community you get right from the start. Being part of a small cohort in a huge course like computer science definitely helped me to settle in easier and find like-minded peers."
More

on Umayah Tahsin
Watch our taster lectures
You'll be taught by internationally renowned, inspirational academics who are passionate about your subject.
Preparing for your future
Make the most of the opportunities at Leeds, have an amazing experience, and give yourself the skills and confidence to stand out from the crowd.
Choosing your new home
University accommodation is guaranteed for your first year.
Living in our University accommodation is a great introduction to student life, and a fantastic way to make new friends. Most of our accommodation is off campus, close to the city centre or in the popular student areas of Headingley or Hyde Park – within walking distance or on frequent bus routes to the University.
Book your place for one of our Accommodation Live Events through our Virtual Viewing Hub.
More

on Choosing your new home
Campus life
Explore our virtual campus tour.
Our single-site campus has everything you'd find in a small town and it's just a short walk away from the centre of our thriving, multicultural city too.
More

on Campus life
We're here for you
You'll benefit from a wide range of support services to help you feel safe and at home from day one.
Keep in touch
If you have any questions and/or require any further information please contact our admissions team by email: ugcomp@leeds.ac.uk
We look forward to welcoming you in September 2021.
---
We hope that by the time you're ready to start your studies with us the situation with COVID-19 will have eased. However, please be aware, we will continue to review our courses and other elements of the student experience in response to COVID-19 and we may need to adapt our provision to ensure students remain safe. For the most up-to-date information on COVID-19, regularly visit our website, which we will continue to update as the situation changes www.leeds.ac.uk/covid19faqs
The videos on this page were recorded in December 2020. For the latest updates please visit coronavirus.leeds.ac.uk/student-advice.