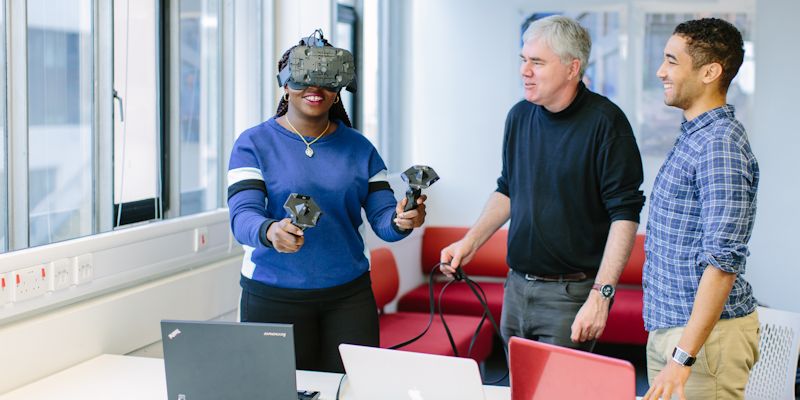 Leeds has one of the largest student unions in the country. Leeds University Union (LUU) exists to represent, support and entertain you throughout your student years. Leeds University Union has over 300 activities to choose from – you can get involved in anything from football to chess, wine tasting to skydiving, dance to a cappella. You can even try your hand at Quidditch! Also, through the Global Community you can connect with students from over 140 different countries and take part in a range of international activities.
Computing Society (CompSoc)
If you have a passion for Computing then you can join CompSoc during your time at Leeds. The Computing Society is for all current undergraduate and postgraduate students in the School of Computing.
Here's an overview of what CompSoc involves and the typical activities that take place throughout the year.
What is CompSoc?
The Computing Society is led by people who study and love computing, and who want to mix with like-minded people who enjoy all things technology. We aim to provide our members with a friendly enjoyable atmosphere to interact with other students in the School. We put on fortnightly events covering a range of activities so we have something to suit every taste. We're very closely linked with the Faculty Employability Team; the Team helps to ensure that you develop and gain the relevant skills required for industry placements and after graduation.
What activities and events take place?
We've got a whole host of activities planned including LAN parties, coding evenings, bowling, guest speakers, the annual CompSoc Ball, Bletchley Park day trip and some nights out as part of the Faculty of Engineering and Physical Sciences.
Has CompSoc won any awards?
Members of CompSoc have entered various competitions over the years such as the Thales Arduino Project and the Cisco IoE Challenge. Although we haven't won any awards yet, we're hoping that this will change soon. Maybe you could help make that happen?
What are the future plans for CompSoc?
Ultimately, we want to expand our numbers so that we can put on bigger future events. We're hoping to build on our strong foundations and introduce some different activities.
To find out more like 'CompSoc' on Facebook.