Project work
Year four (MEng)
Individual research project
The fourth year MEng project forms an integral part of your final year. It's an opportunity for you to delve deeper into a topic which inspires you, and every year it results in some fantastic pieces of independent study. There have been a number of cases in recent years where our students have had their work published in scientific literature; a permanent record of their contribution to pushing forward the boundaries of our knowledge.
The project runs from October until May in your final year. You'll spend the early stages of the project in classes covering key skills. Following allocation of project titles, you'll meet regularly with your supervisors, who'll offer you personalised support to guide you through your independent study.
You'll submit your aims and objectives before Christmas, with the subsequent feedback then guiding your further study ahead of submission of your dissertation in May and a final presentation in June.
Project titles in recent years have included:
3D infrastructure reconstruction and modelling from photographs
achieving low carbon concrete
creating a resilient society by reducing resource use
energy efficient and safe hospitals
water, river modelling and flood alleviation
wind loading on civil structures
University of Leeds sustainable water consumption strategy
optimisation of lightweight steel systems
nuclear decommissioning: analysis of the UK scenario.
Integrated design project
In your final integrated design project you'll be given a real-life engineering problem, usually a project suggested by one of our industrial partners which is going to be built in the near future. The project spans various aspects, from the incorporation of the building in the surrounding area, operation, maintenance, life-span design, to the introduction of research and innovation outputs/products in various forms such as the energy harvesting consideration. The project is usually a landmark or critical infrastructure, meaning that it may have to be aesthetically pleasing, while simultaneously addressing aspects such as an extreme structural challenge (e.g. a skyscraper on top of a London tube line), its dynamic performance and its aerodynamic shape. The industrial partner has a dual role in this project; external engineers will be supporting you on the technical issues, as well as acting as the clients. You'll build the project incrementally producing feasibility analysis reports, architectural proposals, conceptual designs and finally the detailed design of the best structural solution as it is selected by the client.
In the final stage you'll produce a group report to consider the broad aspects of the problem including environmental, technical and financial issues, and present a well-argued case for the chosen solution. Computer aided design will be used to create a virtual 3D model of the building using Building Information Modelling (BIM) software such as Revit.
Recent projects include:
the re-development of Craven Cottage football stadium for Fulham Football Club
an iconic steel bridge in the UK countryside which embraces the surrounding area
a new landmark in the skyline of The City of London – a 300m tall skyscraper.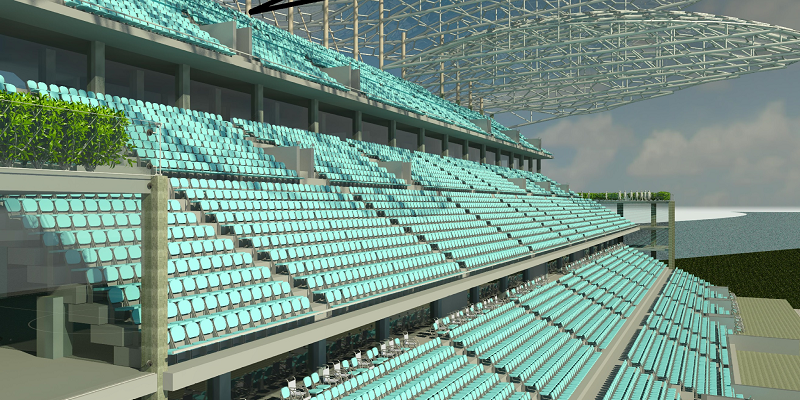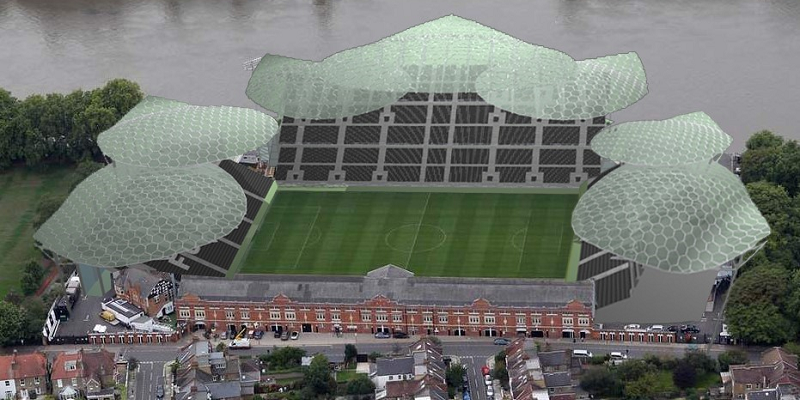 The main aim of this project is that you'll be working under the close supervision of an industrial partner and on a realistic timeframe, simulating the real-life environment that you'll experience working in industry. Ultimately, this project will help you to develop your problem-solving and decision-making skills as well as to enhance your written, mathematical and verbal communication skills. Our intention is that you'll be ready to understand the processes and adapt quickly to any industrial environment.