Colour and Polymer Science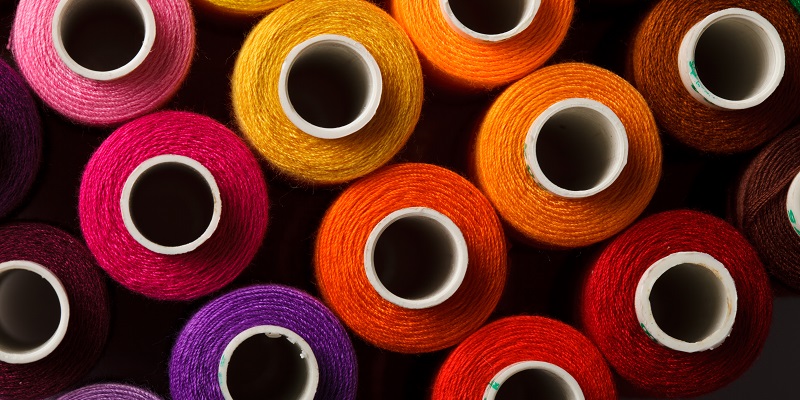 Founded in 1879, the Department of Colour Science, which joined the School of Chemistry in 2009, has over 100 years of research history, leading to outstanding impact from our research. Our research in applied colour creation and colour application is globally leading, which we achieve through extensive industrially collaborative research activities, aimed at providing novel, science-based solutions for industry.
Colour chemistry
We focus on the design, synthesis, evaluation of novel colorants and their applications across important, wide ranging scientific and technological fields. Themes of particular interest include:
Novel photochromic and thermochromic molecules for anti-counterfeit applications
Novel dyes for the environmentally friendly coloration of textile fabrics
Biological colorants and their applications in photo-medical treatments
Functional organic dyes and their use in nano-technological and medical diagnostic products
Polymer chemistry
We explore the design, synthesis and characterisation of both monomers and macromolecules, in order to generate functional polymers and polymer-containing materials on the basis of targeted applicability and application. Particular interests lie in the following areas:
Design and development of novel monomers for use in controlled polymerisation reactions to yield highly multifunctional polymers
Synthesis of biodegradable polymers for biomedical and the more industrial applications
Synthesis and development of flame retardant, intumescent hydrogel compositions for use in extreme environments
Polymeric membranes for healthcare applications.
Surface coatings
Our research projects concerning surface coatings (inks, paints, cosmetics, coatings for pharmaceuticals, structural materials and so on) are varied and yet have consistent themes. Emphasis lies in formulation creation, optimisation and characterisation with respect to fitness for purpose for the designed application.
Our themes of research include designed polymer synthesis and conversion, rheological properties, migration phenomena, ageing effects, controlled delivery, appropriate mechanical and dynamic priorities, and end of life strategies (waste handling). Topics of particular interest include:
Study of migration phenomena in/to/from coatings based on composite formulations as used on metallic containers, plastics and other materials
High barrier for architectural applications
Coatings for use in controlled drug delivery applications and for other biomedical applications
Recycling strategies for waste polymeric materials, including coatings
Printed electronics
We have developed expertise in the following areas of printed electronics, all of which play roles in increasingly important future technologies for consumer and healthcare products, such as:
Design and synthesis of high performance semi-conductor molecules
Formulation of conductive and dielectric inks for smart textiles and chipless RFID
Development of point-of-care medical diagnostic sensors
Development of ultrathin, high performance lithium ion batteries
Facilities
Across this research group, we have a growing range of facilities including:
Scanning electron microscopy and energy dispersive x-ray spectrometry
Hot-stage optical microscopy
Thermal analysis – differential scanning calorimetry, thermogravimetric analysis
Particle size analysis
Gas chromatography and mass spectrometry
Fourier transform infrared spectroscopy and FT-Raman spectroscopy
Capillary electrophoresis
Rheology and viscometry
UV-VIS-NIR spectrophotometry and UV-VIS with peltier stage high resolution, 3D opto-digital imaging system
Suite for the evaluation of printed electronic transistors
Suite of equipment for droplet delivery
Suite for the evaluation of printability and quality of printed images
Links with industry and the charitable sector
We have an excellent track record in providing technical services to industry, charitable organisations and learned societies through the Colour Science Analytical Centre and the Centre of Industrial Collaboration. We also host the Colour and Textile Science centre and play an active role in the High Value Chemical Manufacturing hub.
Our research group benefits from significant research and scholarship support from charitable organisations including The Worshipful Company of Clothworkers and The Worshipful Company of Dyers of the City of London. We undertake an important role in a number of societies including The Oil and Colour Chemists' Association, the Society of Dyers and Colourists, the Society for Imaging Science and Technology, and the Institute of Physics.
Further information
View all members in our research group and publications.
PhD projects
We have opportunities for prospective postgraduate researchers. Find out more.
Contact us
If you are interested in collaborating with us or joining our research team, please get in touch with Professor Long Lin.