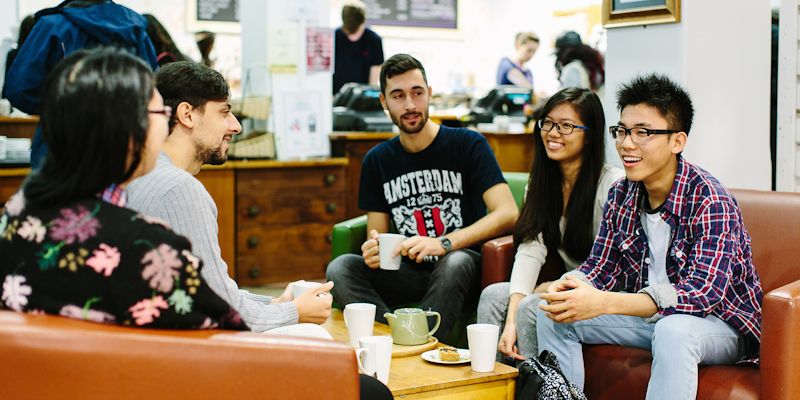 Develop your team working and leaderships skills and make new friends by joining a club or society. Leeds University Union (LUU) gives you access to over 300 activities, clubs and societies so you can try something new or continue an existing interest. You'll have the opportunity find what's right for you through the Union's 'give-it-a-go' sessions. Through the Global Community you can connect with students from over 140 different countries and take part in a range of international activities.
LUU was the first students' union in the country to win the Gold Students' Union Evaluation Initiative award twice
Chemistry society (ChemSoc)
The chemistry society ChemSoc is open to all undergraduate and postgraduate students in the School of Chemistry.
Here's an overview of what the society does and the activities and events they run.
What is ChemSoc?
We are ChemSoc, the society run by chemistry students! Coming to university is very exciting but it can be difficult to meet people in a purely academic environment. We organise socials and events so you can meet course mates and like-minded people in a relaxed environment!
What activities and events take place?
Alongside our popular socials, such as Otley runs, balls, pub quizzes and international trips, we also have a ChemSoc football and netball team! The ChemSoc contributes to the end-of-year Sciences ball.
To find out more follow 'University of Leeds Chemistry Society' on Facebook and on Twitter: @LUUChemSoc