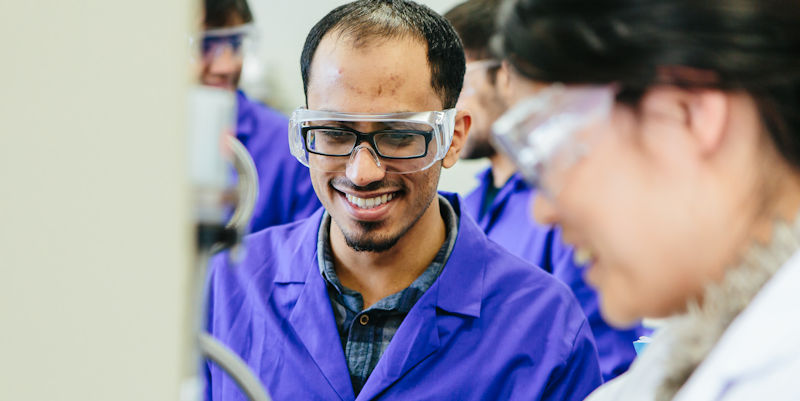 During year three, you'll work in a group to design a chemical process plant or other industrial operation. Each project is supervised by a member of academic staff who you'll meet with on a weekly basis. You'll also attend a series of lectures and seminars dealing with relevant aspects of the planning, design and evaluation of the project, and ethical issues. Each design group will assume the role of a group of engineers within a company and you'll be tasked with making a recommendation to the company's Board of Directors as to whether the expansion of an existing chemical plant or the installation of a new chemical plant would be the preferred course of action. You'll be required to produce:
a project plan detailing the planning and execution of the project
an interim report at the end of semester 1
a final report at the end of semester 2.
The design project is an exciting and vital part of your degree; a pass in this module is important for admission to membership of the Institution of Chemical Engineers (IChemE) after graduation.
Examples of projects include:
manufacture of detergent powder
hydrogen production from natural and shale gas
manufacture of chlorine
CO2 capture plant
highly active waste treatment plant.