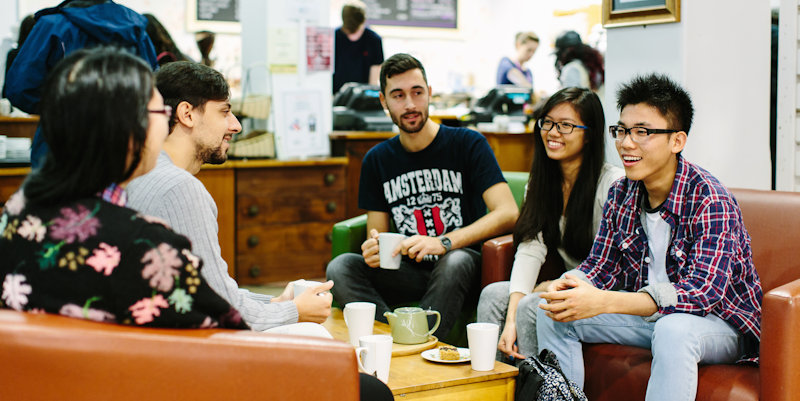 Leeds University Union (LUU) is one of the largest in the country, and their mission is to make sure students love their time at Leeds. With over 300 clubs and societies, there's bound to be something for you.
You can also connect with students from over 140 different countries through our Global Community, and take part in a range of international activities.
Chemical Engineering (ChemEng Society)
If you have a passion for Chemical Engineering you can join the ChemEng Society during your time at Leeds. The Society is open to all current undergraduate and postgraduate students in the School of Chemical and Process Engineering.
What is the ChemEng Society?
The ChemEng Society is the departmental society of the School of Chemical and Process Engineering, aimed at integrating students from all years and specialisms. Joining the ChemEng Society is a great opportunity for you to meet people from different cultures and backgrounds.
What activities and events take place?
ChemEng Society host a variety of events throughout the academic year such as;
social events
Frank Morton sports day
Society football and netball
the School of Chemical and Process Engineering Ball
site visits
industrial networking events.
The ChemEng Society believe sport is a great way to engage with their members. Each year, the ChemEng Society football team is entered to compete in the University Intramural league. The football team plays on Wednesdays and Sundays. Frank Morton sports day allows ChemEng Society members to compete in a range of sports with other Chemical Engineering societies from different universities, one of the most anticipated events of the year.
In the spring, staff and students from the School of Chemical and Process Engineering are invited to celebrate at the annual Spring Ball.
What are the future plans for our Society?
The ChemgEng Society plan to increase involvement with students from all stages of study, who share an interest in Chemical Engineering. A variety of events such as; annual visits abroad; field trips and visits to plants and power stations will be available in the future.
Members of the ChemEng Society will also be able to purchase a society hoodie.
To find out more, follow ChemEng Society on Facebook.