James Stefan Philip
Course: Chemical Engineering (Industrial) MEng
Year of graduation: 2016
Job title: Renewable Energy Asset Manager
Company: EcoGen Services Limited
Why did you choose to study at the University of Leeds?
The reason I decided to study Chemical Engineering was to make processes more economically and ecologically viable.
While finishing college, I wasn't certain of what to do. I wanted to be in a field where I could positively influence resource and energy consumption. A degree in Chemical Engineering from a well-respected Russell Group institution would undoubtedly assist the achievement of my objectives.
What experiences at Leeds have helped with your career?
Without a doubt, the scientific and mathematical elements of the course and the accreditation by the IChemE are a tremendous benefit. I have now achieved the educational requirements for chartership, which means that now I only need to focus on acquiring further experiences.
The support of the Engineering Employability team meant I was able to obtain numerous placements and gain vital experiences prior to graduating. When I entered the Renewable Energy sector, I did not require much time to acclimatise and I was able to begin contributing quickly. This is especially important for you working in a small team, like I do, where everyone is required to get involved.
What have you been doing since you graduated?
I currently work at a company called EcoGen Services Limited. The company has a rich history in the Renewable Energy Sector and is run by a small but experienced team. We utilise large-scale management practices and coordinate large projects but within a small, personable and friendly work environment.
My job title is Renewable Energy Asset Manager. I manage a portfolio of wind and hydroelectric sites. Utilising my chemical engineering background has helped me successfully manage operational functions alongside new project management responsibilities.
I hope to share my enthusiasm for renewable energy with a wider clientele, while striving towards the accolade of an engineering chartership – all of which my supervisors fully support. I enjoy working in a field that's relevant to what I studied and is based in the vibrant student area of Headingley. I can easily get to the university and converse with my former lecturers, without whom I would not be in the position I am now.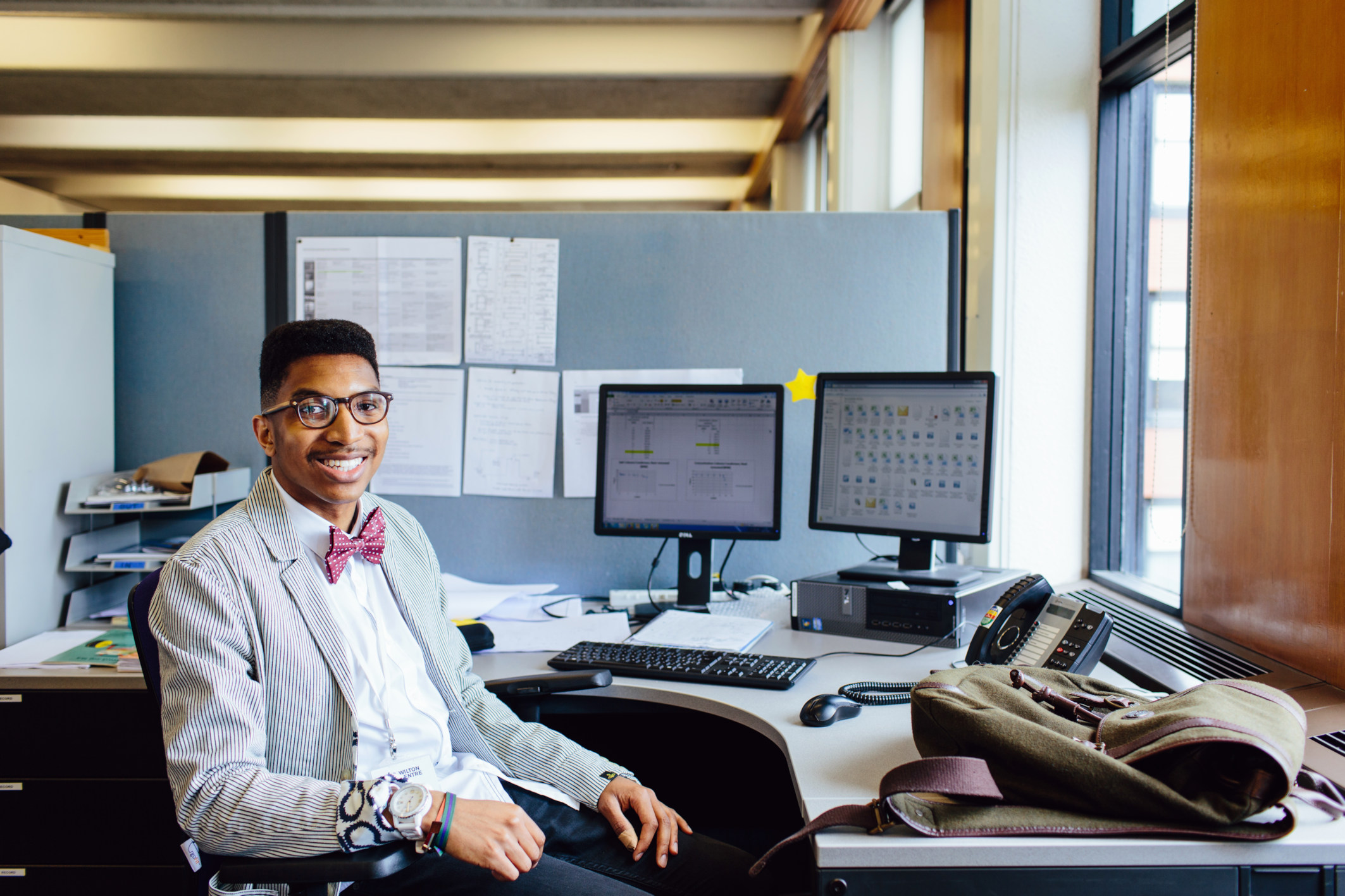 What was the best aspect of the course?
There is a real feeling of kinship within the School of Chemical and Process Engineering. The course is demanding and there are lots of lectures and labs to attend. However, everyone is in the same situation, so they strive to help and support one another.
Unlike school and college where people would eagerly compete against one another, the style of learning matured at university. You obviously had to complete your own assignments and pass the examinations but, should you encounter difficulty or require further clarification, there was always somebody to ask. This expanded to outside of my course – I had positive experiences using Leeds Nightline, the Students Union and being assisted by the friendly staff of the Ziff building. I cannot remember a negative experience on campus.
Highlights for me include leaving the safe space of university to travel even further from home – to Wilton, Redcar on my placement year. I left all my peers and support network behind to gain some invaluable work experience as a Process Engineer. Despite this, off-campus communications with my peers continued and my personal tutor even came to visit me.
What's it like being a student at Leeds?
The university has such a large student population and, with so many societies, it is difficult not to make friends! You experience the full campus lifestyle but can easily reach the vibrant metropolis right next to it. I made friends and experiences for life. I am immensely glad that I went.
The course exposed me to such a variety of possibilities that I was able to decide on my career and acquire the skills to do it! There were difficult times, obviously, but the overall experience was fun.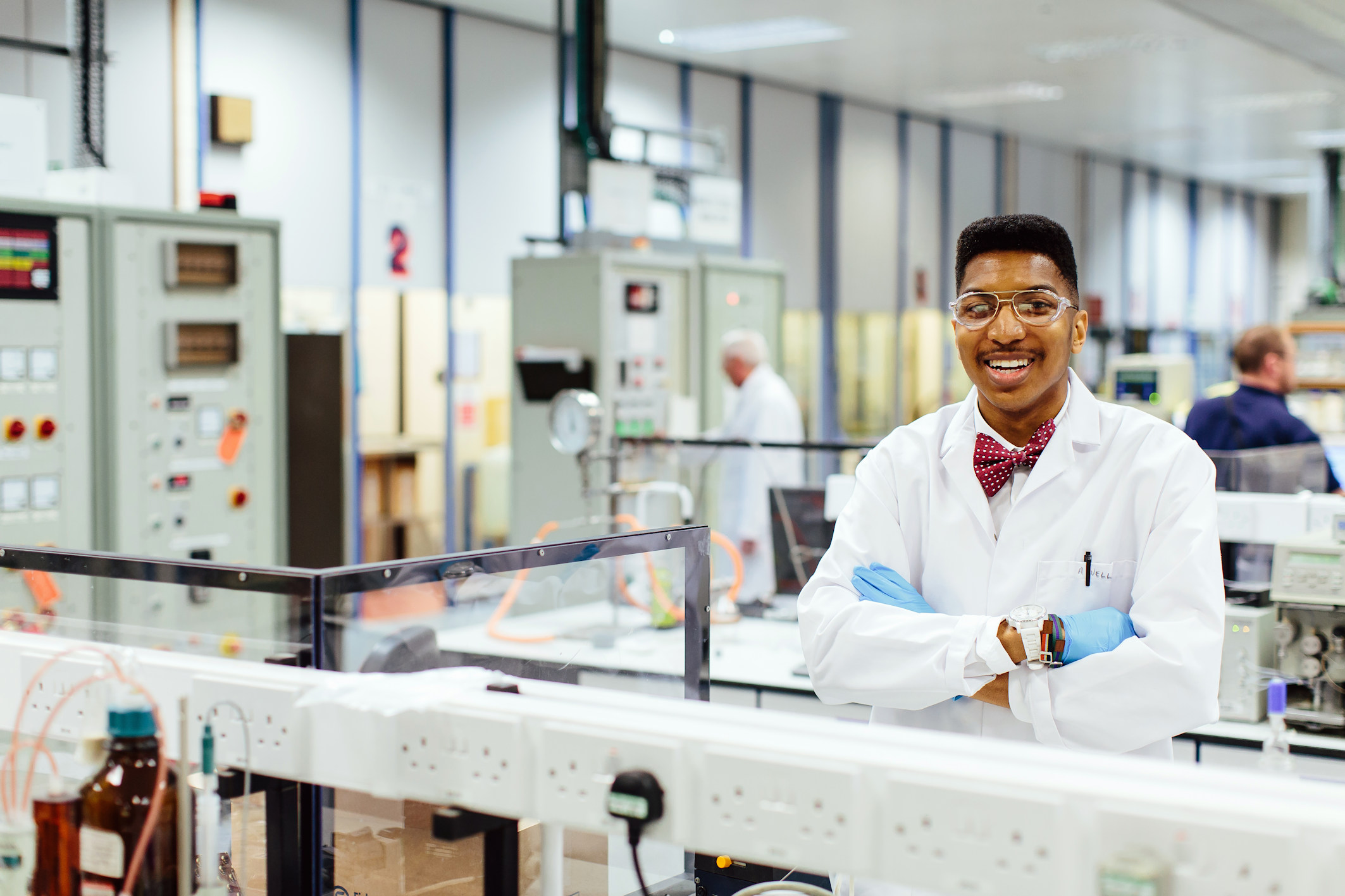 Were you involved in any other activities outside of your studies?
I studied for the vast majority of time but I also:
Trained with the athletics club twice per week
Took German classes at the language centre
Kept active via The Edge sports centre. This aided my physical and mental wellbeing by providing a remedy to my exam anxiety
Worked part-time both on and off campus
Completed expeditions as part of my Duke of Edinburgh awards
Attended numerous coffee mornings and career-specific events
Ran a weekly workshop for undergraduates in earlier year groups and assisted at the engineering careers fairs
Competed in the annual Frank Morton Sports Day
I did a lot of other things besides study and it helped enrich my overall university experience tremendously.
What would you say to students thinking about studying the same course?
Be under no illusion, the course is challenging. If you have the determination and foresight to see the benefits of a degree in Chemical Engineering, then the University of Leeds will equip you with all the tools and support necessary to succeed.
I hope all students out there seriously consider Chemical Engineering at Leeds. You will undoubtedly have an interesting experience and leave with a highly respected international qualification, which will help you go wherever you desire.