Careers and employability
Rewarding careers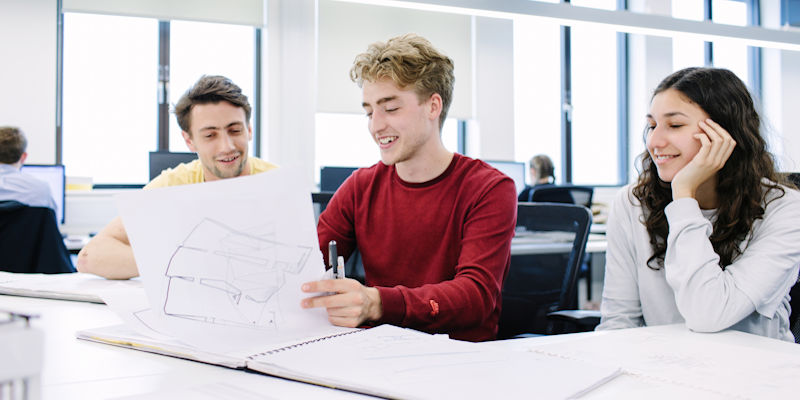 As the construction industry becomes increasingly complex and specialised, employers are very keen to find graduates with broad as well as deep knowledge and insight – which these courses equip you to do unlike anywhere else. Our past graduates from the MEng, BEng Architectural Engineering programme are now industry leaders – you will be able to follow the same path towards achievement, in architecture or engineering (or both!), with a huge range of employment choices open to you.
Your degree from the University of Leeds and the wider experience you'll gain whilst you're studying will help you stand out from the crowd when securing your graduate job.
The latest High Fliers report, The Graduate Market in 2020, has ranked Leeds in the top 10 most targeted universities in the UK by graduate recruiters.
Recent Architecture graduates have secured positions including:
93% of our recent graduates are employed or in further study within six months of graduating (latest Destinations of Leavers from Higher Education survey 2016/17).
Read our alumni profiles to find out more about where our students are working.