Architecture Showcase 2020
Year Four
Architecture MEng, BEng and Architectural Engineering MEng, BEng
Final year design studios are shared by MEng, BEng Architecture, and Architectural Engineering. This year's project is a community resource centre in Kirkgate, Leeds' oldest street. Students produce a concept scheme from a personal brief for two different sites – an infill next to the C17th First White Cloth Hall, and an island next to Brodrick's Corn Exchange. One of these is chosen and developed into a more detailed design.​
Rufus Burridge
This scheme takes the ideas of civic space and function from the ancient Roman Forum, reinterpreting them as distinct forms arranged in an open space. Each form houses a different function, with the whole being a focus for communication and feedback between the public and local government.​



Fazil Chudry
Recreation and sports facilities are provided in this infill scheme, which uses bold intervention of form and section to interpret the street scale and reinvent its relationship with what were underused service spaces.​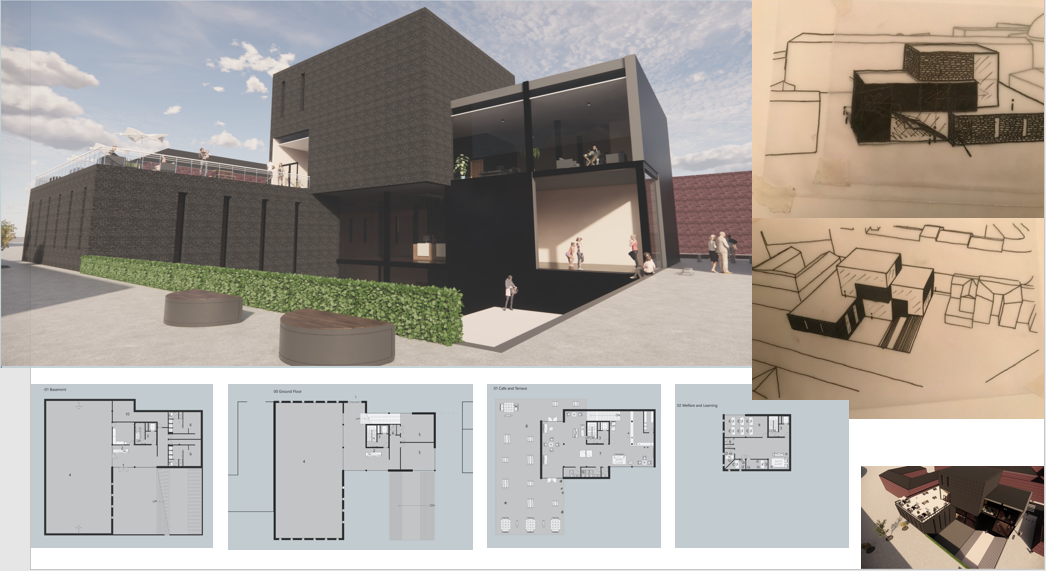 Will Du Feu
This scheme sees sports and leisure as the heart of community health and well-being. A sophisticated section including continuous northlight roof profiles creates an exciting set of spaces beneath.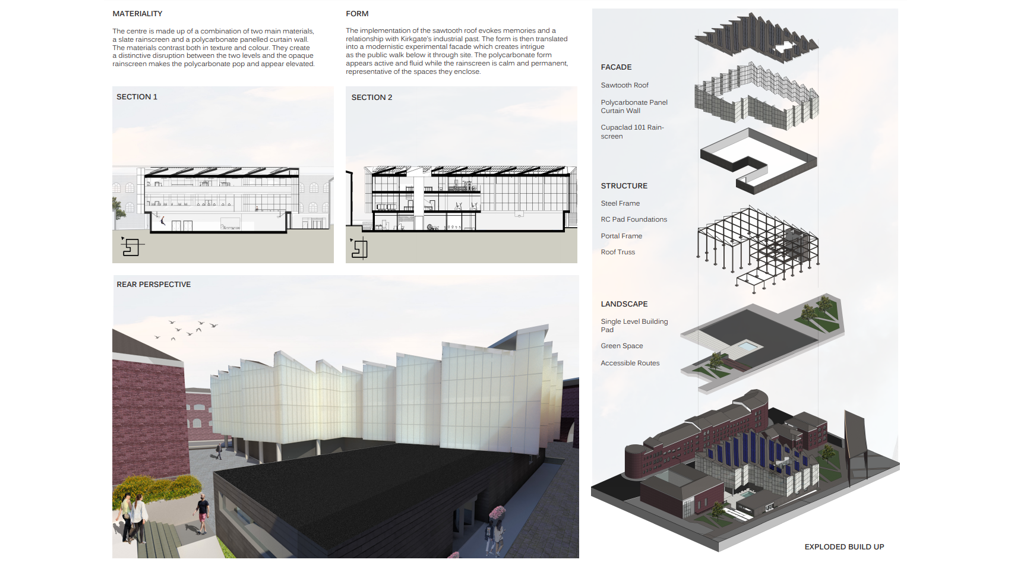 Adam Hallinan
This personal support centre is designed around the dignity and privacy of the people who use it. Careful consideration of circulation paths and quality of space has created a tranquil and reflective environment, using a synthesis of light and structural order.​