Architecture Showcase 2020
Design Studio 3.2
Year Three Architecture MEng, BEng
This project is based in the Holbeck Urban Village, once the birthplace of heavy Engineering and now a growing centre for creative and tech industries. Students investigate the possibilities of a given site and offices as a building type, before proposing responses to an outline brief.
Holly Townsend
The use of repetitive blocks and a uniform elevational treatment evokes some of the more mechanistic aspects of work, while at the same time providing a rich and diverse set of spaces within and outside the site. The single cranked block provides a focus to the design and reorientates it to the adjacent context geometry.
Lucy Staley
This scheme shows an essentially blank, hard, three storey shell, with no windows to the upper levels and obscured glazing at ground level. A contrasting curved geometry is used to carve transparent elements to two corners and an inner court. The result is a series of spaces with specialised characteristics used for different purposes, with glimpses of the outside world.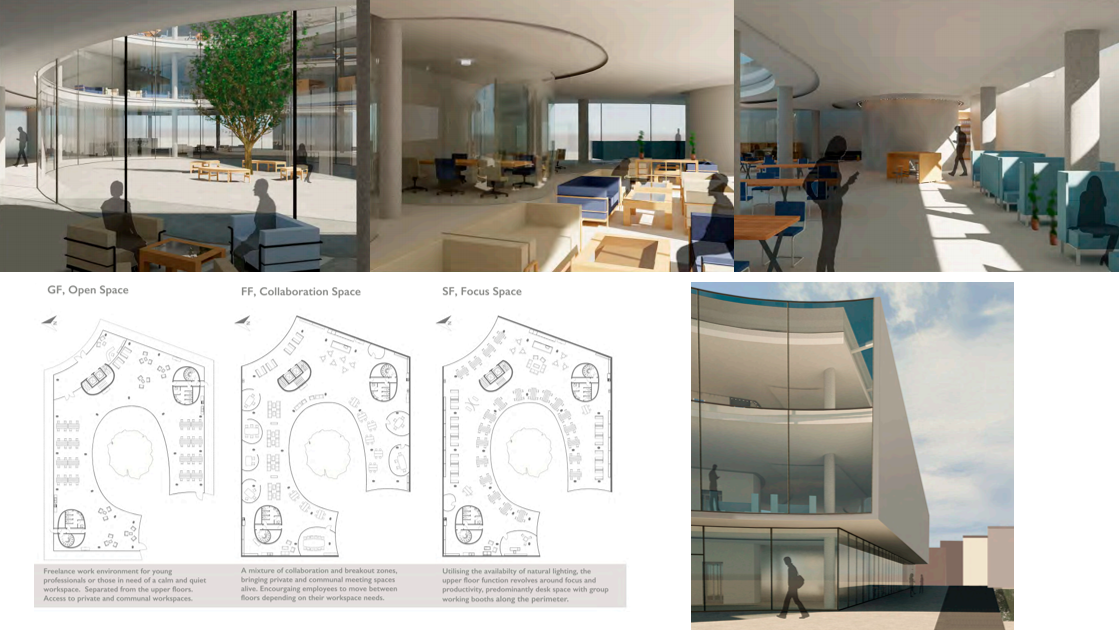 Nuala Durkin
Site aspect and solar control have been used as the inspiration for this design. A hard surface with few windows shelters the interior from the sun and the industrial context to the south, while the north elevation is opened up, allowing daylight and views of the green space to come in to the work spaces. ​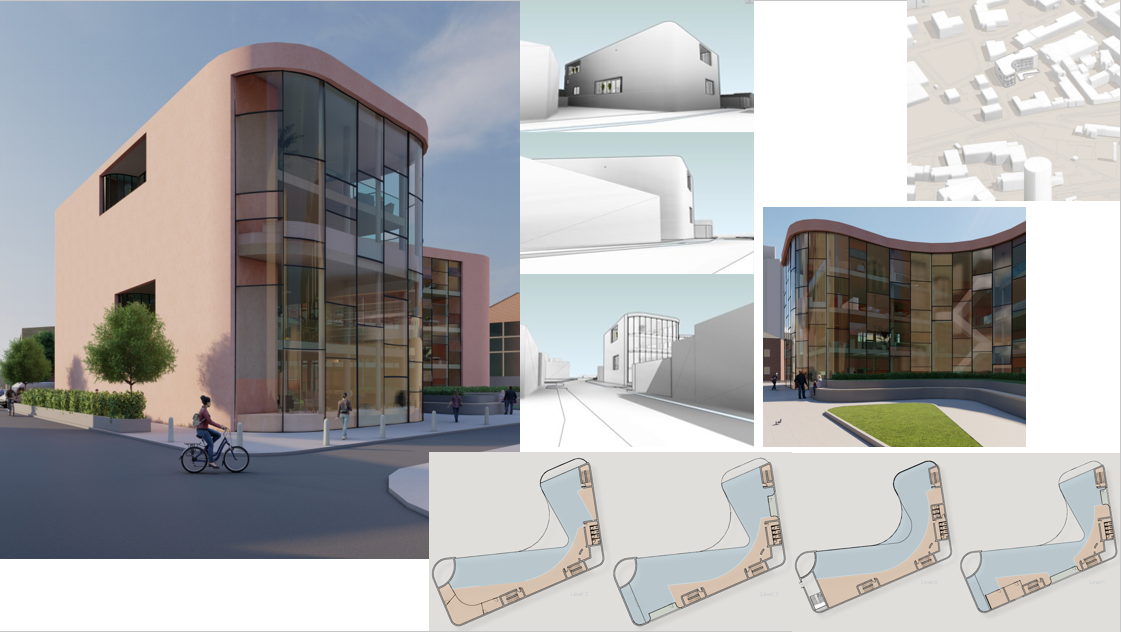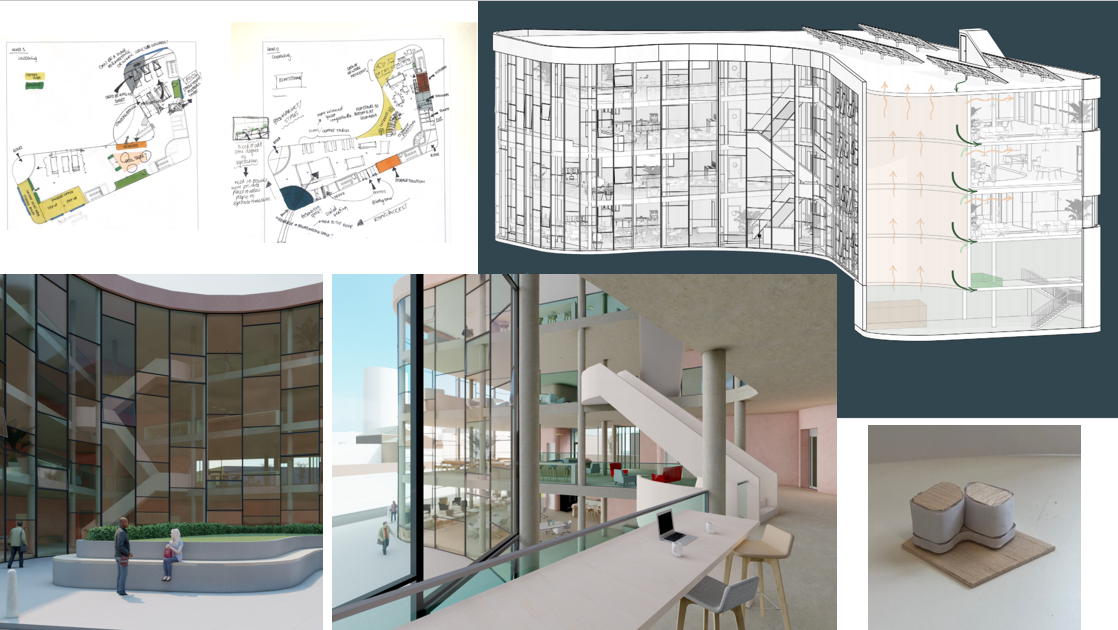 Calum Montgomery
A set of overlapping, shifted floor plates creates a rich set of spaces inside, while a freeform timber element at once animates the space to the north of the building and provides a visual cue to the entrance.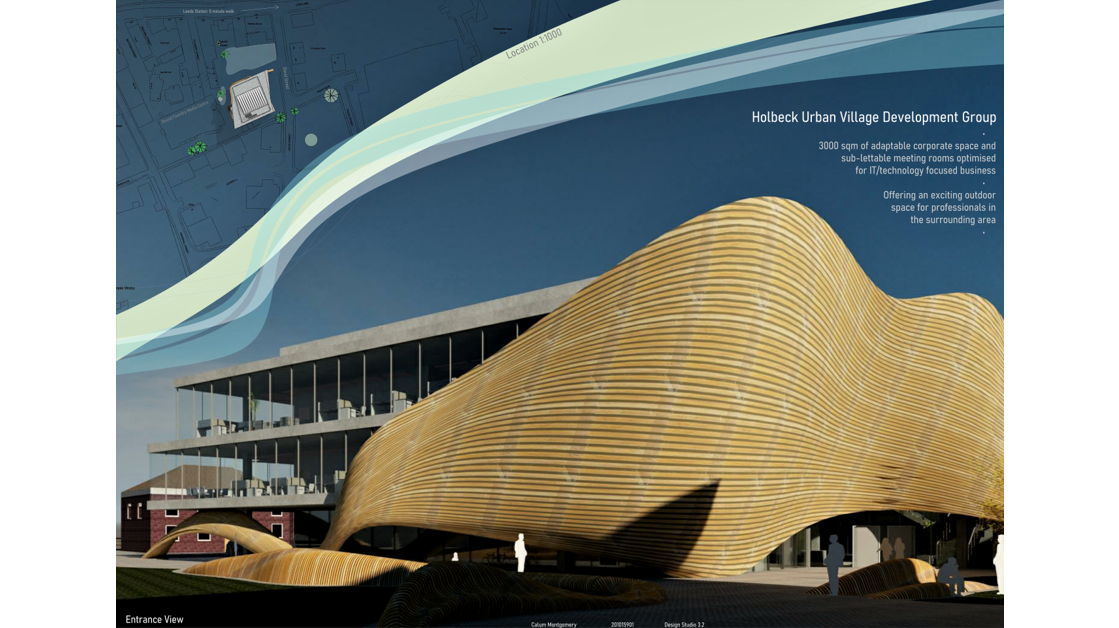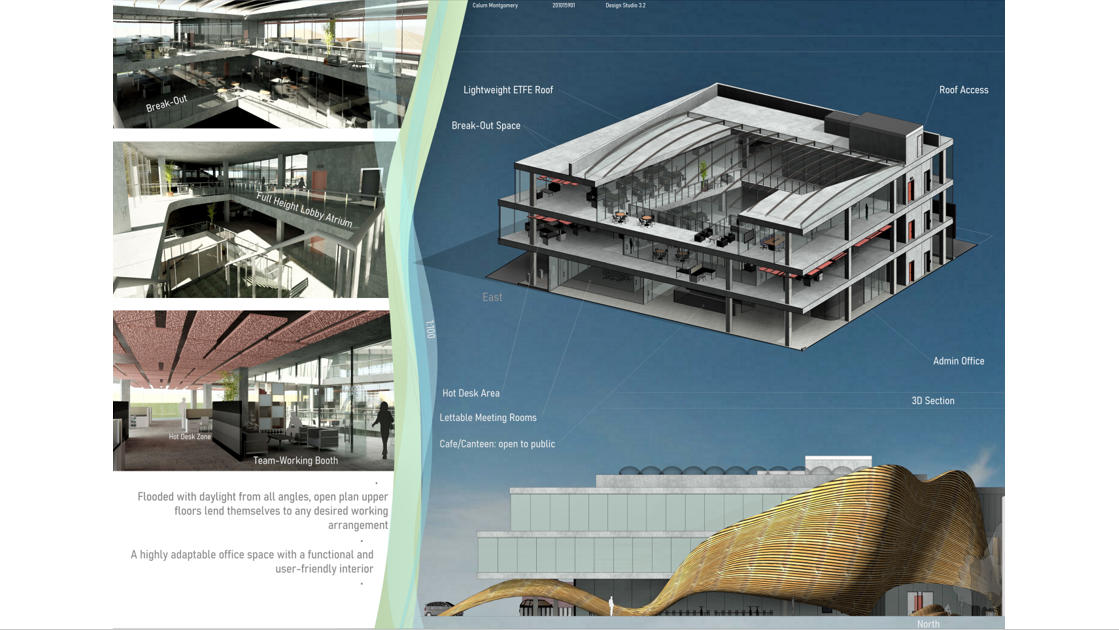 Anna Kellett
A careful investigation of the surrounding context has generated a set of intersecting geometries. These have been used to order three simple forms which evoke the older factory forms around the site. The forms are further manipulated to create a variety of internal spaces.
Luke Skarparis
The project site is where Murray's innovative early Hypocycloidal steam engine was devised. This project takes inspiration from the interlocking geometry of its motion to generate a form and layout.