Architecture Showcase 2020
Design Studio 3.1
Architecure MEng, BEng Year Three
Design Studio 3.1
Studio 3.1 includes a study trip to Naples and is jointly taught with academics at the School of Architecture there. The design project involves an urban study of a Naples locality and a residential building scheme.
Holly Townsend
References to heroic era modernist projects are recontextualised to create an unexpectedly intimate and sensitive intervention to the dense urban realm.
Lucy Staley
This high-density scheme uses a simple plan layout and section, with carefully considered composition of elevations to produce a sophisticated and elegant scheme.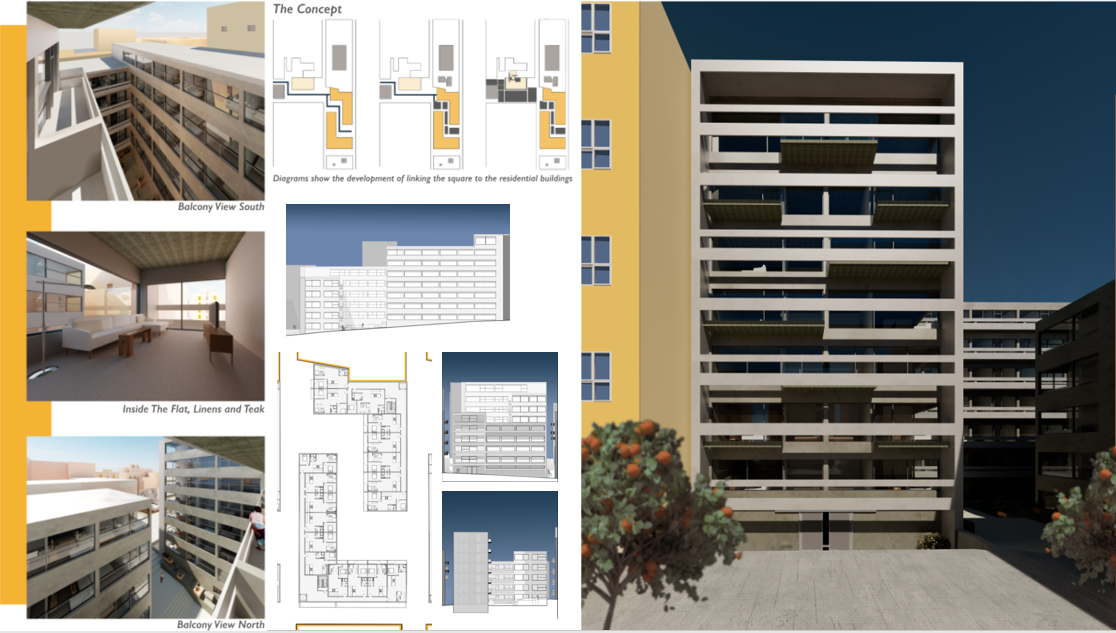 Nuala Durkin
This scheme breaks up the traditional block structure of the city, placing similar elements in series to create a new sequence of open public and private spaces, increasing daylight but maintaining shade.
Calum Montgomery
Interlocking geometries and level changes are used to tie new and old spaces together.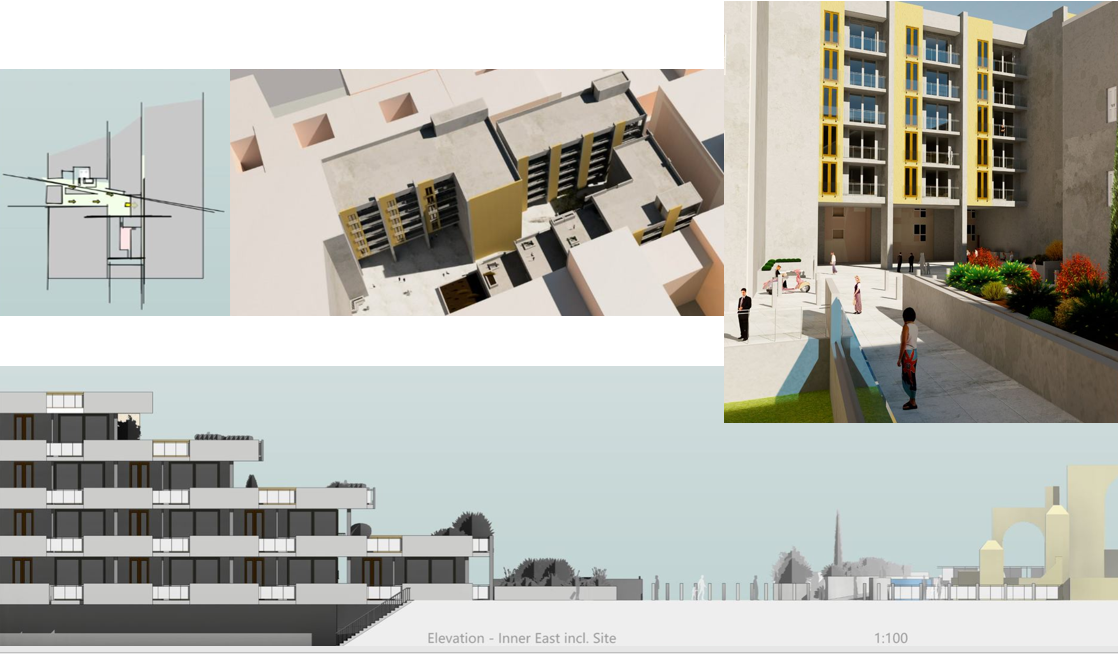 Cian Garry
This design uses a process of subtraction from an initial form to provide a highly modelled end point. Hints of the inner court are given to the outside.